The fashion world is constantly in flux. As seasons and tastes change, fads come and go, and brands have to adapt to new technologies and shifting markets. This industry is colossal — apparel, footwear, and accessories are the largest e-commerce sector globally. Digital marketing is a crucial driver of growth.
The fashion segment is already worth over $759 billion, and it is poised to expand to over $1 trillion by 2025. Digital tools are bound to support this stunning growth rate. Following the e-retail growth spurt caused by Covid-19, new winners are succeeding by reaching consumers directly.
Standing out in this fiercely competitive and ever-changing marketplace is a tough task. Every brand needs an effective strategy of digital promotion. Eye-catching and memorable visuals are a vital component, as at least 64% of users are more likely to make a purchase after watching a product video. Instagram videos receive twice as much engagement as other types of content. 
Today, eCommerce functionality and infrastructure are at the heart of fashion sales. When done right, visual marketing boosts brand awareness and profitability. It turns consumers into brand ambassadors. Discover tools for fashion ads that will help you make the most of your media spend.
Fashion Video Ads Creatives
The term 'creative' applies to many formats, but videos are in the spotlight. As attention spans are shrinking, ad copy does not stop users scrolling their feeds unless it is paired with a stunning video. According to Adobe, consumers who view video are 1.81 times more likely to buy from the advertiser than those who see other forms of ads.
The old adage "a picture is worth a thousand words" is actually backed by science, as our brain processes an image in just 13 milliseconds. Moreover, 90% of all information it receives is visual, and over half (65%) of all humans are visual learners. Predictably, videos have been shown to be the most effective type of ads, as they bring 27.4 times higher CTR than standard banners.
What Are Aitarget Tech Solutions for the Fashion Brands Industry?
Creatives are one of the three keys to success, along with copy and targeting. They must always be on point to drive sales through your CTA. With an outstanding video, you can engage an audience you didn't even think of. However, finding the creative spark is not easy. AI and digital automation from Aitarget make this task a cakewalk. 
Aitarget is a Google Premier Partner, Facebook Marketing Partner and TikTok Marketing Partner. Our award-winning technologies for video creatives drive brand awareness and sales across social media. We use the power of AI to help brands forge ahead in the online fashion market. We de-complexify the disruption by providing automatic tools that spur growth. 
The Video

Tool for fashion brands

: automatic creation of personal video ads based on your design, catalog, and audience.

The Overlay Tool: creation of impressive product feed imagery to make the ads more compelling and instantly recognizable. 

The Automation Tool: launch Facebook and Instagram ads from one place in just four steps with flexible settings for coping and automation, including A/B tests. 
Fashion Marketing Video Maker
Discover a closed-loop solution for full-funnel ad management in one place. Our automated creatives sync with our AI technology for fashion and luxury to guarantee relevance 24/7. This solution generates video ads automatically from product catalogs, for any audience or placement. 
Showcase your products in an eye-catching way whatever the format (horizontal, vertical, or square). Based on smart templates recommended by Facebook, the system creates videos with prices, discounts, brands, and other information from your product feed. 
Creating a video ad has never been easier! Our AI-driven tool will give your company an edge, as it draws on our rich experience in enhancing marketing for e-commerce brands. Turning static images into video creatives will let you boost recognition of your fashion brand and attract leads. Manage thousands of efficient creatives easily from one place and fine-tune your targeting to ensure relevance and outshine your rivals. 
Even though visual creative ads are the most effective, the segment is also quite saturated. Aitarget will help you make the most of your paid ads space and achieve visual supremacy. Create TikTok ads for fashion, engage millennials and generation Z on Instagram, and reach millions of potential customers with YouTube and Facebook Fashion PPC campaign.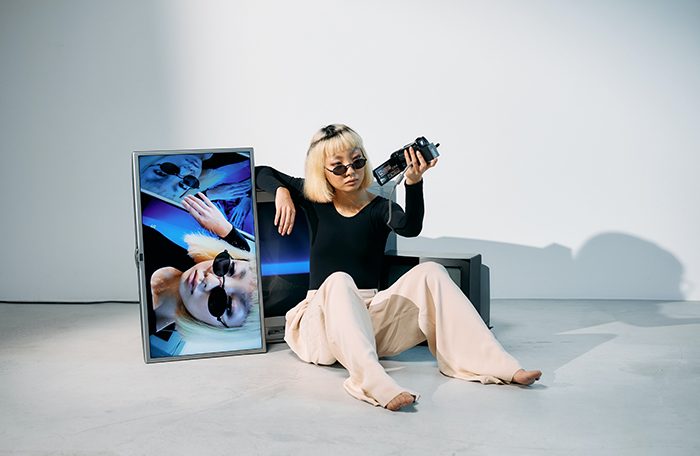 How Do I Make a Fashion Video in the Editor? 
Using our AI-driven tool is a piece of cake. You can easily generate multiple short videos using only images of products from your catalog. The content, which can be delivered directly to your Facebook Ads Manager, is transferable to other platforms. Just upload the item pictures, select preferences, and let the automation do its job! Here is how this ads tool for fashion works:
Step 1. Attach your product feed to collect the data. 
Step 2. Select and apply effective Aitarget templates (colors, fonts, and effects are all customizable).
Step 3. Export the video creatives to your preferred platforms: Facebook and Instagram Feed or Stories, YouTube,  Snapchat or TikTok.
That's all! A powerful video will be ready in just 45 seconds. After its placement, the Aitarget algorithms will continue working to dynamically refresh it. You will have peace of mind knowing that campaign performance is being optimized incessantly. The Aitarget Video Tool creates ads with a personal touch, which helps you reach potential customers contextually. 
Unique On-brand Overlay for Fashion Placement, Is It Real?
An overlay ensures your live stream and remains on brand. It adds credibility and elicits an immediate response to your content on social media. Aitarget creates unique overlays that can be tailored to your company's needs. They are used by the majority (60%) of our clients, as dynamic video formats are all the rage. They are a cure for 'banner blindness', which is a phenomenon causing users to ignore banner-like ads. 
As the overlaid graphic is present throughout your live stream or dynamic ads, every detail matters. For example, the overlay must use colors associated with your brand identity to ensure the right impact. This will also prevent viewers from confusing you with another company. With Aitarget, on-brand customized overlays are always on point. Leverage the power of on-screen marketing with us! 
Aitarget creates advanced data-infused overlays that help brands stand out and maximize their return on ad spend. For example, our overlays for 139 DEC coupled with campaign optimization caused the number of purchases to increase fivefold, while the CPA fell by 77%. 
Boost Your Marketing Ads Automation for Fashion
Tailored automation for video creatives boosts performance based on comprehensive in-depth analytics. This technology has consistently doubled the Return on Ad Spend of Aitarget's clients. Create Facebook ads for fashion and copy them across social media quickly and conveniently.
In just 45 seconds, our video tool prepares a video based on our rich collection of professional designs. These templates have been approved by Facebook and used in successful campaigns across social media. Just customize the look, and you are all set!
Get video tool ads for fashion delivered right to your Facebook account, and copy them to other campaigns. Create Dynamic Ads with powerful overlays  for maximized impact. Launch powerful Instagram ads for fashion, advertise on Snapchat and TikTok. Our creatives can also be customized for YouTube!
Thanks to the flexible automation and creative expertise of Aitarget, a leading luxury fashion retailer has brought down its CPI by 1.5 times. We deliver optimal outcomes helping brands upgrade their ads through machine learning, access more revenue opportunities, and build consistent workflows. 
AI will create high-performing creatives and upgrade them continually throughout the funnel. Our custom automation development, including bidding and placement, boosts workflow efficiency and helps brands tackle high velocities of change. Aitarget will give your fashion brand an AI edge!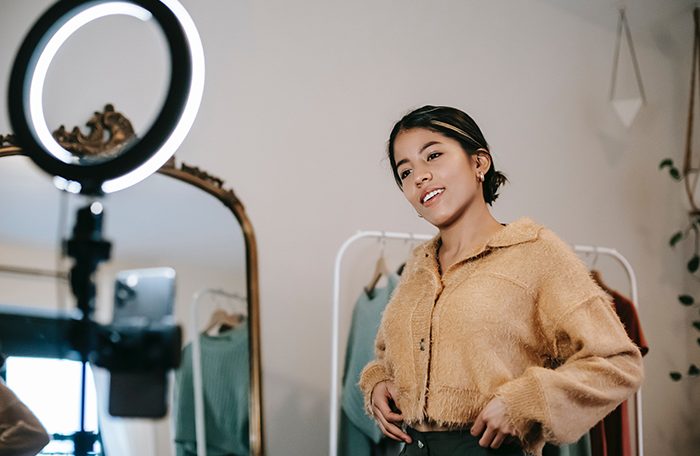 FAQ block
Why are creatives and videos important for the fashion industry? 
Visual creatives are the most effective form of advertising, as users find dynamic images most attractive. A well-designed video will allow you to showcase your products, boost brand recognition and drive sales. It is a must for any brand that wants to stand out and flourish in the digital space.
How can I create videos and creatives? 
The creation of visual content does not have to be arduous. With Aitarget, you will achieve the goal in under one minute. Let the tool access your product feed and choose from a variety of time-tested templates. Make a few adjustments and deploy your ads on Facebook, Instagram, Snapchat, YouTube and TikTok.
How to edit videos for fashion? 
The Aitarget video tool allows you to customize the look of your ads, including the layout, colors, and fonts. After the ads are launched, our algorithms will continually upgrade them to ensure optimal performance based on real-time analytics. Update your videos automatically to leverage the most recent stats or showcase new products.