The Covid-19 pandemic has rocked all spheres of life and led to a conscious awakening that has not spared the digital content world. Many marketers have found themselves considering what they do, how they do it, and what impact they generate.
Things are certainly changing everywhere, and with content, we see new trends gaining a foothold, like the strong emerging role of Artificial Intelligence and Machine Learning tools in content creation, creative process, and strategizing. 
People no longer have time to spend on content that doesn't speak to their needs, problems, and goals. It has resulted in a vigorous drive towards personalization. This is the opportune time to re-strategize and pick up new digital content strategies. Let's get started: 
Why Is a Content Strategy Important? 
Let's start by defining what a content strategy is. It's a plan of action that ideates the processes, workflows, timelines, and guidelines for creating and producing helpful content. 
Your content strategy may be as detailed as possible, including content ideas & types, assigned roles, content plans, design specifications, publishing schedules, content objectives, preferred writing styles, target audiences, and publishing platforms. 
It may dive into the post-production processes, such as the periodic auditing and updating of the content. You may also focus on the governance of the content, including assigning roles to different team members. 
The content strategy often culminates into a calendar that contains publish dates for various pieces of content. Because the calendar is a big part of the content strategy, many may simply assume that a calendar is the only thing they need. For instance, a simple content strategy example may look like this: 
| | | | | |
| --- | --- | --- | --- | --- |
| Content-type  | Title  | Assigned  | Objectives  | Publish date  |
|   |   |   |   |   |
Well, the calendar is only one part of the equation.
Digital Content Types 
What is digital content? It's any content distributed through electronic means via the internet. 
Publishing blog posts offers the lowest barrier of entry for most businesses. But there is a wide range of content types that businesses need to focus on as part of their content strategy for the web. 
Let's discover more content types, with a focus on what you need to do going forward: 
Web pages:

You probably have your main website pages, such as the About us page or homepage. As part of your strategic

content strategy

, think of creating more useful landing pages. For instance, you may consider comparison pages, "Us vs. Them," to target customers at the decision stage. You may create lead capture landing pages to gain email subscribers organically. Landing pages may also contain useful tools like calculators. 
Emails:

With over half of the world's population expected to have an email account by 2023, emails must take center stage in your

digital content marketing strategy

. Don't just share blog updates as it's the norm. Think of enriching the subscriber's experience by sharing exclusive newsletters to make their time more worthwhile. 
Display ads:

Often referred to as banner ads, display ads contain a short piece of text, image, and URL. They are shown on third-party websites that have signed up to advertising networks such as Google AdSense. Display ads have often received a bad rep for being annoying. It may be time to reconsider them and focus on native display ads, which don't exactly come across as intrusive. 
Videos:

With better engagement rates than all types of content online, it's essential to plan to create videos when you're

building a content strategy.

Don't just plan for marketing videos. Consider educational videos that teach customers about your services, such as tutorials. Host live webinars and repost them on your website or YouTube. Try collaborations with influencers and authority figures in your niche. 
Podcasts:

It's hard to talk about digital content without mentioning podcasts.

Many acclaimed businesses now publish podcasts from the Fortune 500 companies to Mom-and-pop stores. Think of generating a unique idea in your niche, finding a good host, and interviewing industry professionals 
Blog posts:

if you are trying to grow your organic search visibility on Google for various keywords relevant to your business, there is no better way to do it than publishing articles, guides, news pieces, etc. Blog posts make up a huge chunk of most

digital content strategies

, but don't just write articles for the sake of it. Offer a new perspective on a topic with insightful reporting and fresh ideas. 
Social media posts:

Your social media posts also fall into the

digital media content

category. The best advice regarding posting on social media entails making 75% of your posts unrelated to your services and products.
Case studies

: What results have you achieved for your client? Has your business undertaken unique research to ascertain a particular cause of a problem? Well, case studies are highly shareable, and linkable pieces of content that you should consider creating that are part of your

content strategy for the web

. 
Infographics

: Infographics utilize a combination of images, graphics, and short texts to present information in a highly visualized way. They are still relevant in 2021, with the right infographic having a chance to go viral and attract many backlinks. 
E-Books and white papers:

You can use e-books to grow your email subscriber's base. Create insightful E-books with exclusive and detailed content. Ask users to provide their email in return for downloading the e-book. You can also consider writing a white paper. It offers an in-depth look into challenges facing a particular topic and advocates for specific solutions.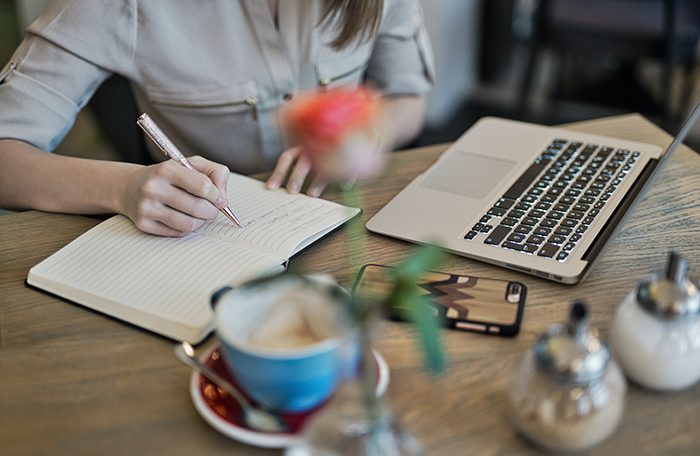 One of the most successful website content strategy examples comes from HubSpot, an online platform that provides CRMs, among other tools. They follow the inbound content marketing methodology to create content targeted at different stages of the customer lifecycle. They have gone as far as publishing marketing courses complete with certificates. 
Understand Your Audience
The motivations, behaviors, and preferences of the populace have changed in light of the pandemic. Long-held assumptions about what people want may not hold. 
Facebook noted that more consumers want advice and information that will help them enhance their financial health. The drive towards financial literacy resulted from the financial nervousness brought about by lockdowns, layoffs, and complete disruption of major industries. Financial businesses with this insight can find ways to create valuable content and utilize more engaging formats instead of primarily relying on ads to pass their message. 
You need to have a firm understanding of your audience before you create digital content. It means having specific details about who they are as individuals. Relying on gut feeling and old-fashioned guesswork will not cut it this year. All the insights about your audience need to be factual and backed by hard data from market research. 
What is a Persona?
A persona is like a fictionalized profile of a character meant to represent your core target demographic. You need to build a highly detailed persona because having someone with tangible attributes makes it easier to personalize and tailor your digital media content. 
The best way to build a persona entails carrying out in-depth research about your audience. You can give your fictional character all the attributes of a real person, including a name, age, occupation, hometown, educational background, likes, hobbies, motivations, and background. It's like creating a fictional Facebook profile populated with all details.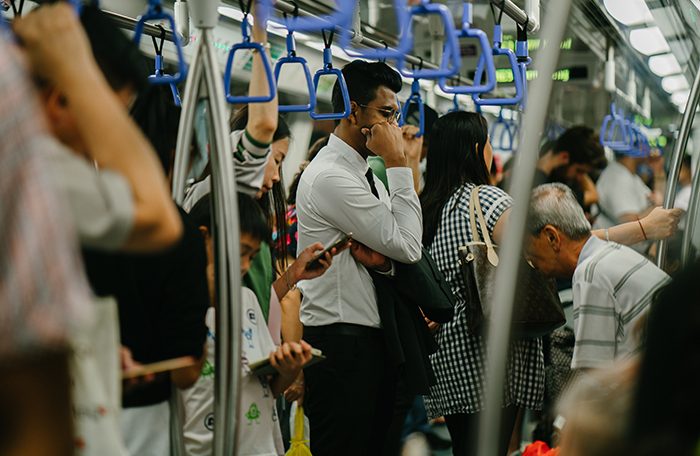 The New Paradigm in Content
Is content marketing broken? Many brands are struggling with their content marketing. They are falling prey to common pitfalls such as:
Using too few tactics;

Not correctly overseeing the content marketing strategy;

Lacking a detailed plan;

Failing to produce engaging content; 

Spending too little; 

Focusing on few platforms; 

Failing to update their content strategies to adapt to emerging situations. 
Additionally, most marketers find it hard to attribute the ROI of their content marketing efforts. Based on a marketing survey featuring 600 respondents, only 39% stated that they successfully tracked their content marketing ROI. 
Brands need to adopt a new way of doing things focused on innovation and the creation of valuable content. Here are some focus areas to consider going forward: 
Augment Reality (AR)
Augmented reality, in simple words, refers to the technology that superimposes digital visual elements on a user's view of the physical world through the use of devices such as a smartphone camera. 
The technology has proved useful in certain fields, such as real estate, where buyers can use virtual staging apps to render 3D furniture in living spaces. It has permeated into advertising, with platforms such as TikTok offering AR Ad formats through branded effects. 
The barrier to entry has become lower as several platforms have popped up to help content creators build augmented reality content without coding. 
Virtual Reality (VR)
While AR renders digital elements in the real world, virtual reality is entirely virtual, not physically existing but digitally simulated. Users can fully immerse themselves into virtual reality environments by using headsets. Smartphone and desktop users can also enjoy VR content such as 360 videos. 
Is it possible for ordinary brands to add VR to their marketing content strategy? Yes, it's entirely possible, and the most accessible gateway is to create 360 videos such as walkthroughs, explainers, etc. Such videos offer better interactivity than regular videos. 
You can similarly supercharge your marketing efforts with the 360° video ad format offered by Facebook. The format is fresh and dynamic and may attract more engagements. That's what Aitarget found out when it helped Forex4you, an online broker platform, experiment with 360-degree videos. 
Following A/B testing against regular videos, the VR videos reduced the cost of registering new customers by up to 20% and improved other key metrics.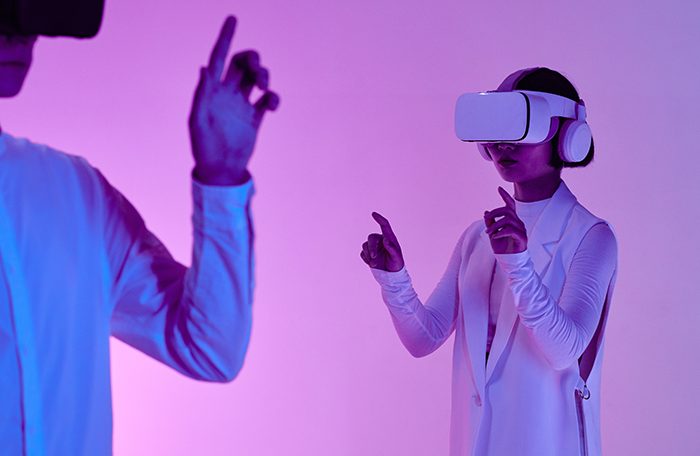 Strong Personalization 
So, what exactly is personalization, and how does it fit into your marketing content strategy? It's all about tailoring the message based on user attributes such as their interests, geographic location, language, parental status, life events, household incomes, gender, and age range.
Up to 61% of people expect brands to customize their experiences to fit into their preferences. Many marketers also believe that personalization can boost business profitability. 
Start by personalizing your user experience. Think of creating digital content that accommodates different users and their needs. For instance, if your solution targets various verticals, you may publish several landing pages to showcase your products' value. Consider localizing your websites by showing a translated version of the website based on the user's preferred language. 
Personalize your digital ads to boost their effectiveness. If you have not installed tracking codes from different platforms, take this as the best time to start. You can record customer interactions and build custom audiences for remarketing. 
When running ads, you may tailor the message based on what you know about them. For instance, an e-commerce fashion website may decide to show suggestions for more shoes after someone views the shoe category on their website. 
The only limitation with personalization is that teams may need to create a huge volume of creatives with personalized messages to cater to different audiences. Aitarget has addressed this problem through the automation of the creation, testing, and upgrading of creatives. Its AI-infused solutions allow brands to leverage their existing assets, such as product images, to build effective overlay ads and videos. 
Content must be dynamic 
Dynamic content is simply not static. It changes following specific factors such as user's behaviors, preferences, interactions, and characteristics. For instance, e-commerce stores implement dynamic content through product recommendations. Users receive suggestions for similar products based on items they have previously viewed or added to their carts.
Similarly, you can include dynamic content as part of your website content strategy by showing ads or content relevant to the user's lifecycle stage, awareness, consideration, or decision. It's also possible to implement dynamic pop-ups to pass different messages or offer personalized incentives. 
H3 Mastering multiple touchpoints 
Don't expect that all users will interact with your brand through your website. The average user runs through various platforms and devices on a given day. It's vital to master multiple touchpoints as part of your content strategy. For instance, a customer may first encounter your brand through an online advertisement. 
Before they visit your website, they may decide to check what you post on social media, and it helps to have a solid social media content strategy. The customer may check out your website and subscribe to your email. 
Before they purchase your products, they may check product review sites. It helps to enhance this touchpoint by asking past users to leave reviews. Additionally, the customer may have a few questions to ask before making the purchase decision. Offering them a live chat option can be an enhanced touchpoint. 
Innovation & AI 
As you build your content strategy, take advantage of recent innovations such as the proliferation of artificial intelligence tools. Your writing team can speed up its workflow by using AI copywriting tools to create draft articles and social media posts. 
Some AI tools can help generate a digital content marketing strategy complete with keywords and topic clusters. If you are having a hard time generating creatives for your campaigns, you can similarly use AI-driven creative management platforms. 
With Aitarget Tech, you can solve many of your creative challenges, including:
Creating dynamic ads from static assets such as product feed data and images; 

Generating ads for omnichannel marketing without the need for extensive editing; 

Automating campaign management following a rules-based approach; 

Improving ads for the best performance as the tool gathers insights by utilizing its advanced ML algorithms to find correlations between the best performing elements of ads. 
To see the full capability of the AItarget platform, you can find your relevant vertical here.