Are you tired of the same old advertising formats, namely photos and videos? Do you want to try something new? Well, augmented reality has the potential to become the next big thing. 
The format offers brands more opportunities to create more immersive and interactive ad experiences. 
AR advertising merges the virtual and real-world elements, whether it's allowing users to try out makeup or explore a virtual 3d object right in front of them. 
Now, AR is neither a technology that is far ahead of its time nor is it less accessible. There is no prerequisite to use headsets as with virtual reality. AR works with the user's camera with no need for additional apps or equipment. 
It was projected that the number of devices with AR capabilities would hit $3.4 billion in 2020. What's more, the Augmented reality market is projected to keep growing to reach a value of $124 billion by 2024. About 34 percent of consumers use AR apps, mainly for gaming and social media. 
Reasons to Adopt Augmented Reality in Fb Advertising 
You should consider making augmented marketing part of your Facebook advertising strategy because of various reasons, including: 
Memorable campaigns

:

Augmented reality marketing campaigns

stand to be more memorable because they are more intriguing and entertaining than normal advertisements. 
Attention-grabbing:

As a less explored format, Facebook

AR ad

s attract more attention. The ads invite customers to tap to interact rather than presenting the CTAs. 
Boosted sales

: Augmented reality advertisements may facilitate the sales process and boost sales by asking customers to try out or visualize products in the real world. 
Increased awareness:

Augmented reality ads are great at increasing brand awareness. They can involve interactive sessions with cool effects that users can share with their friends. 
Accessible to more people:

With more users having access to a smartphone, running AR advertisements is becoming more convenient and feasible. For instance, most smartphones manufactured from 2018 can support augmented reality. 
Innovative advertisement format:

AR marketing has been one of the biggest innovations so far, which may help ads stand out. 
Less competition and less overcrowding:

Augmented reality ads

are less crowded and less competitive compared to standard ad formats such as images or videos that have a lower barrier of entry. 
Less intrusive and fun

: Facebook ads run the risk of becoming too intrusive or repetitive, with audiences developing ad fatigue. AR ads are more welcoming and less annoying as the audience chooses to take part in the ad. 
A chance to replicate real-world experiences

:

Digital AR

advertisements allow advertisers to offer offline-exclusive experiences such as virtual product trials. 
Disruptive transformation

: With

AR advertising

becoming more of a reality for most brands, the format is held to become disruptive and highly impactful. Brands that capitalize early on the trend will be at the forefront of reaping the maximum benefits.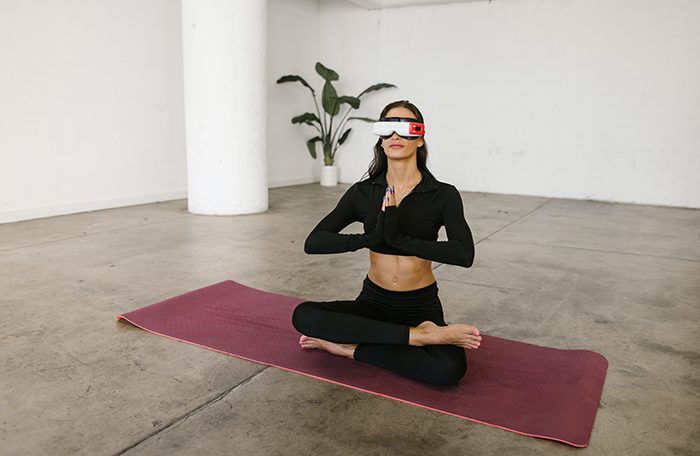 Create an Augmented Reality Ad from Ads Manager 
Creating an augmented reality commercial on Facebook is not all that complicated. You'll only work with Facebook Spark AR and Ads Manager. The Spark AR is Facebook's augmented reality platform and has two segments:
Spark AR Studio

: Creators can download the software and use it to create AR effects. It offers the capability to add and edit 3D objects, play around with textures and materials, create particle worlds, replace backgrounds, and more. The AR studio offers an extensive library with 3D objects, audio files, and other assets. You can add animation, logic, and interactivity to AR ads through visual programming without the need for coding experience. 
Spark AR Hub

: After finalizing your effects on Studio, you publish them on the Spark AR Hub. You can think of the hub as a stopover before effects make it to Facebook and Instagram. The hub also offers creators metrics about the performance of their AR effects. 
While it's possible to create ads from ready-to-use templates, you may find that you need to work with an AR agency to create the creatives for your campaigns. You can check the directory of Spark AR partners to find an agency that can help facilitate the creative process. 
How Augmented Reality Makes Fb Advertising Interactive 
Online buyers don't get the full shopping experience because they miss out on interacting with products physically. That's all changing thanks to augmented reality ads. 
Primarily, users can interact with two kinds of effects in relation to augmented reality marketing. With people effects, the viewer can simulate various effects on their body. Leflair, one of Vietnam's largest e-commerce sites, ran an AR campaign with an effect that allowed people to try on sunglasses and lipstick. It resulted in a 7% increase in online purchases, 10% more views, and up to 19% more items added to carts compared to their previous campaign. 
World or object effects similarly offer enhanced interactivity. The user sees a virtual object superimposed into their physical environment as viewed on their smartphones. They can interact with the virtual object, such as rotating it to visualize it from different angles. For instance, Amazon introduced AR View, a feature that allows shoppers to view how thousands of products may look in their homes before purchasing. 
Houzz, a home remodel and design company, similarly launched an AR view feature in their app, allowing users to simulate how various tiles would look on their floor. Customers using the feature were 11 times more likely to make a purchase. 
So, it's clear that brands offering interactivity in their ads will have a better chance of capturing the audience's attention by creating an immersive experience. They can also build emotional connections with customers, which may be difficult to achieve with regular ads. The enhanced experiences may make customers more likely to make a purchase.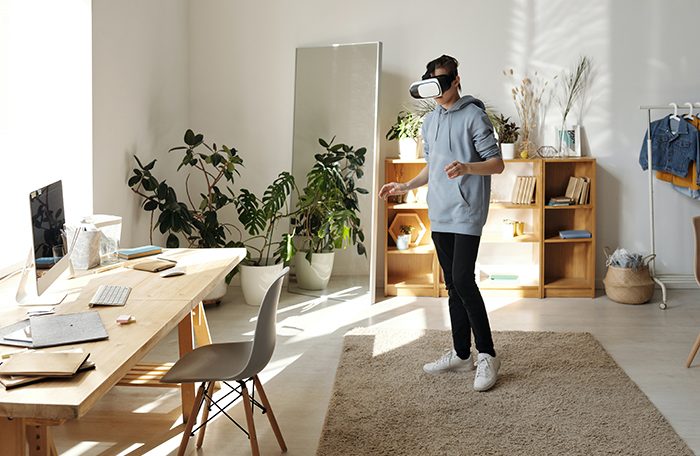 How Will AR Transform Fb Advertising?
Augmented reality has the chance to transform Facebook advertising in several key areas. Many brands are struggling with reduced audience response because ads have become repetitive and too similar. While Facebook made the Spark AR platform available in 2018, few advertisers have taken advantage of the format. That makes it novel to many audiences. Note that the AR market is not new. Many smartphone users are familiar with AR filters such as stickers and face effects available on  Instagram, Snapchat, and Facebook. Gamers may have played AR games such as Pokémon GO. 
The interactivity offered by AR marketing may similarly play a role in helping brands meet their key KPIs, such as boosting conversions. Someone who invests their time to try on virtual sunglasses may have an increased probability of purchasing than if they quickly scrolled through an image carousel ad. 
AR advertisements may change the way customers find more information about products. They will not need to check various product photos or watch videos. The viewer can spend any time they want visualizing the product, whether it's checking out the color or simulating how it may look once it's in their hands. They retain full control over the experience. 
AR campaigns may become a preferred way for brands to introduce or launch new products. For instance, when smartphone company Vivo wanted to launch its V19 smartphone, it looked into AR ads to create an offline-like experience, allowing customers to visualize how the new product would look and discover its new features. Using augmented reality in advertising resulted in a 9.5% lift in ad recall, with the trend being observed in other campaigns. 
Ads need to be super compelling to compete with other items in the newsfeed. Offering an interactive and immersive experience may be the silver bullet advertisers are looking for to increase engagements and views. 
AR may disrupt the normal approach of creating Facebook advertisements. Brands will not simply taunt the best aspects of their products or services. They will factor in the user experience and create more meaningful interactions. 
When Mercedes Taiwan ran a campaign to increase brand awareness among young car enthusiasts, they had a special fun filter that overlaid sunglasses that reflected a speeding AMG. Viewers could share their fun selfies with their friends, which generated more awareness for the campaign.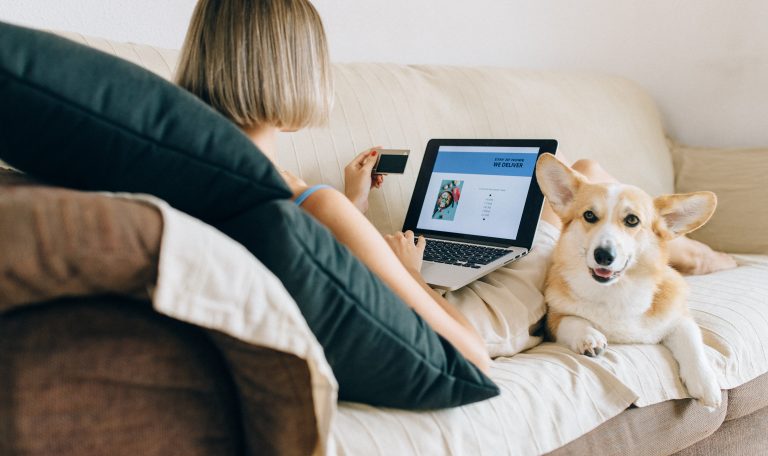 How to Create an Augmented Reality Ad on Fb
Creating augmented reality ads on Facebook may entail the following steps: 
Step 1: Create the AR Ad creative
Start by creating the AR ad effect in the AR studio. The software comes with easy-to-use templates and asset libraries. For advanced projects, you may need to work with an AR creative partner. They will use the Facebook Spark AR Studio for the development process. Your Spark AR partner may need to use other software to create new 3D objects and graphics. 
The work involved in creating the AR effects may influence the final price you pay, with AR agencies charging anywhere from $5,000 for simple projects to $100,000 for intricate projects. 
Step 2: Publish the AR effects on Spark AR Hub
Once AR effects are ready and tested on Spark AR Studio, you'll need to publish them on the Spark AR Hub. It often entails uploading the creatives online. File sizes must not exceed 4 Mb. 
Ads must pass Spark AR Hub review policies and Facebook advertising policies. Creators must also create a video showcasing the use of the new effect to help reviewers gauge if it meets Spark AR policies. The actual review process may take about 24 hours. 
Approved AR effects may be accessed directly in Ads Manager when creating new campaigns. 
Step 3: Create a new campaign in Ads Manager 
Once Facebook approves the ad, it becomes visible under the Ads Effects in Spark AR Hub. Just visit the Ads Manager and create a new campaign as usual. 
Augmented reality ads support limited objectives, including brand awareness, traffic, conversions, and reach. As of the moment, advertisers can only leverage the mobile Facebook newsfeed placement. The ads will not work on desktops or run on Instagram directly. 
The process of selecting the budget, audience, placement, and optimization will follow suit as normal ads. 
Step 4: Setup the AR effect
You may not see an option to select AR Ads effect when you visit the ads creative section. To access it, you'll need to choose Single Image or Video as the ad format. Next, select Add as an Instant Experience. Facebook will prompt you to select a template. Just Scroll down and choose AR experience. 
Step 5: Configure the campaign settings
After selecting AR experience, you'll see a new popup menu. You can customize various aspects of the AR effect in Ads Manager, such as the camera-facing settings. You may choose the front or back camera or leave the settings to default. This determines the camera to be used to display the AR effect. Under the Destination settings, you can specify the Call to Action and website URL. 
Now, adding the AR effect does not mean that the add creation process will stop here. When users come across the ad, they will first encounter an image or video, just as with a normal advertisement. It's only after the tap to interact with the ad that they can enjoy the AR experience. 
After successfully setting up the AR effects, you can add the video. The ideal video should be a teaser video for the AR effect to give users a preview of what to expect after clicking on the ad. 
You may need to upload the video and change the primary text (headline, description, and displayed link). It's also possible to modify the text overlay shown on the video creative. You can tell users to "Tap to try it on, Tap to Interact, or Tap to View It in Your Space ." 
Step 6: Finish the setup process
Complete the configuration by specifying other settings, such as the language and tracking. It's also possible to preview the augmented reality ad. Facebook will send you a link through the Facebook app because users will primarily interact with the ad on mobile. 
Is It Worth It to Create AR Ads? 
Yes, it's worth the investment in time and resources. AR promises to be an engaging and innovative format with unique advantages over regular ad formats. Audiences find it engaging, and the message clearly stands out.