Social media presence is a must for any brand, and it is an integral part of small business marketing services. This influential networking space is also a powerful platform for digital advertising. You can reach a massive audience within seconds of posting an ad! Over half of the global population — 4.15 billion people — use social media, and marketers cannot ignore it. The scale is incomparable to offline channels. 
Social media marketing services for small businesses help companies flourish. Discover some of the most effective tools in our guide. Whether you are a newbie or a seasoned veteran, you will find what you need here. So, how to use social media for small businesses?
What are Social Media Marketing Services
?
The strategy tool most used by businesses is social media. Professional services allow brands to leverage platforms like Instagram to reach a broader and more multifaceted audience. Social media marketing services for small businesses let them establish recognition, attract and retain customers, and achieve other goals. Companies reach their prospects where they spend their time online and drive sales. 
Generic advertising does not work anymore. Social media is a space for engaging and targeted ads that get users talking about products and services. Forget unsolicited DMs from companies trying to showcase their products. Effective campaigns are complex, focused on relevance and trust-building. 
You cannot expect remarkable results without giving a lot of thought to your goals or methods. Professionals help businesses avoid the typical pitfalls and maximize output. Social media marketing services include:
the choice of the right channels — sites and apps that drive traffic and demand in your niche,

data-driven strategy planning based on the goals, channels, and target audience of your brand,

account/profile setup if the company has not used social media before, 

creation and publishing of content and ads,

campaign management,

monitoring and analysis of the results,

education and consulting, 

and more! 
The Value of Social Media Marketing Services for Small Businesses
In many small organizations, marketers have to be the jacks of all trades. They are tasked with graphic design, press releases, and anything remotely connected to communications. With so much on their plates, they are often unable to devote time to all relevant channels. Some employees are not even sure how to use social media for small businesses. When it falls off their to-do list, this is a big mistake.
These networks have become so important that no company can afford to ignore them. Social media allows businesses to boost sales and the bottom line. Positive interaction between brands and users prompts purchases — 90% of consumers are more likely to buy from a brand they follow online. 
Social media marketing for small businesses allows them to forge and reinforce relationships with customers through targeted engagement, build trust, drive awareness and sales. It is also a place where news of poor customer experience spreads like wildfire. This is particularly dangerous when the business does not have a social media presence, so it is oblivious to the damage until it is too late. Negative media content can disrupt trust in a brand quickly. So, how can you harness the power of social media in businesses?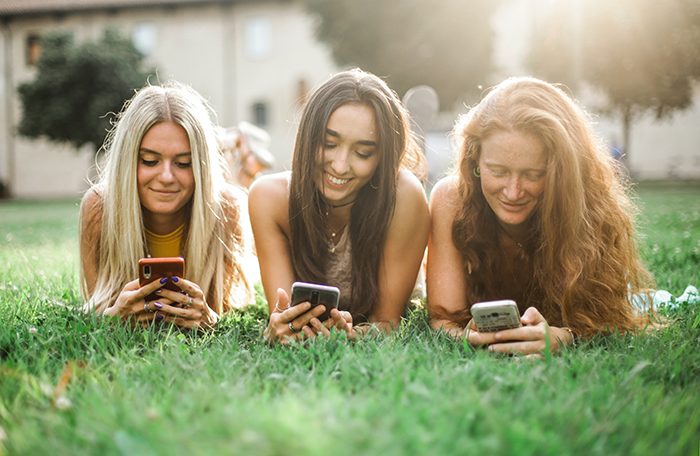 Small Business Pain Points
Social media marketing for small businesses requires thorough planning and marketing expertise. Here are some of the most common challenges in any industry and digital marketing services that resolve them. 
We are not able to get new customers
Social media connects you with people who do not know about your brand and can benefit from your products or services. For example, entrepreneurs can use Biteable to create video pitches. Engaging, entertaining, and informing the audience helps them build credibility and drive sales.
Make sure your ads are shown to the right users. They can be targeted based on interests, behaviors, and other demographic data. The Aitarget Video Ad is a social media tool for businesses that lets you showcase goods to the audience that needs them. 
We are not able to keep existing customers
Offering great products at low prices may not suffice to turn customers into brand advocates. You need to keep track of conversations about your company and fix any issues quickly. Mention can monitor references to your brand, products, or competitors in real-time.
Aitarget will help you present exclusive offers and loyalty programs through well-designed ads. Retargeting is also crucial, as it lets businesses reach 98% of non-returning users and potentially turn them into customers. Our QMODERATION social media marketing service lets you take care of the comment section, so users will feel heard. 
Social media ads can drive traffic, but what if the potential customers do not like what they see? Poor design and navigation are detrimental to the user experience. Free tools like Responsive Design Checker let companies check the responsiveness of their sites on different screens. Did you know that 47% of consumers expect a site to load in 2 seconds or less?  The Aitarget experts will suggest the best ways to optimize your platform, so leads turn into paying customers.
Boosting brand awareness is the number one goal for 80% of businesses that advertise on social networks. As people learn about your brand and mention it to friends and followers, you will get more referrals. This is the new word-of-mouth. The Buzzsumo research tool shows how your content is doing and who is spreading the word. Marketing services for small businesses provided by Aitarget help them create memorable ads that spark conversations. 
The competitors' advertising is way better than ours
Users are inundated with ads, so you have 3 seconds or less to capture their attention. Boring design and generic messages will get you nowhere. The Aitarget social media marketing service ensures the ads stand out, and you can customize successful designer videos to your brand quickly. 
Success also requires consistency. Marketers should follow a schedule based on the best time for their audience. Automated services like Hootsuite Scheduler let companies plan hundreds of posts based on the best time for the audience. Bulk posting is a great time-saver.
We don't show up for anything relevant to our business when people search in Google, Bing, or other search engines
Website content must be optimized via different SEO methods, such as keywords for the niche. Handy tools like the Yoast plugin boost the performance of WordPress platforms. Meanwhile, the Drupal SEO Checklist suggests the necessary changes for sites built on this CMS.
Sharing the right links across social platforms increases brand exposure. The look of the URLs also matters, which makes link generators like Rebrandly popular. The Aitarget team will provide a review of your site and pinpoint areas of improvement to help you climb to the top. 
Sales are down 30% from last year
The lead-to-close rate on social media is twice as high as for outbound marketing.  The Aitarget team will provide a comprehensive review of your campaigns, including ad delivery and optimization methods. We will help you make the most of social media in businesses by advertising on Facebook, Instagram, and Snapchat simultaneously. Using Google Analytics, you can see how much traffic comes to your site from each of the networks and measure social ROI.
There's some new competition in town, and they look like they really know what they are doing
Any company can gain an edge with an effective strategy. Aitarget will help you outshine and outsmart your rivals. For example, aside from creating memorable and engaging content, you could target users whose interests include your competitors. The Ubersuggest tool lets businesses reverse engineer their rivals' SEO, content marketing, and SMM marketing.
Setting Social Media Advertising Goals
for
Small Business
Without clear goals, you cannot determine if your tactics are working. Setting the objectives is crucial, but it is also challenging. Here are three ways to identify relevant targets for marketing services for small businesses.
Based on Your Funnel
This is the path your potential customers travel through. What is their first impression? What can you do to lead them all the way to the purchasing stage? Overemphasis on sales is the reason why 45% of users unfollow brands on social media. Your content must drive brand awareness, generate demand, and drive conversion. Digital marketing services for small businesses drive engagement, so you can get positive mentions and inspire customer evangelism. 
Based on Peer Analysis
Many other marketers are facing the same challenges as you. Look at your counterparts and their goals. According to Sprout, most professionals focus on increasing brand awareness, boosting community engagement, and attracting web traffic. These objectives are probably aligned with your own! 
By industry
Educational institutions may use social media to recruit new students or increase event attendance. Software providers are interested in leads, loyalty, and competitor analysis. Retailers want to drive sales and expand reach. Healthcare providers can attract more patients, build trust and relationships in the local community. Look at your industry to figure out what goals to pursue.
Time to Start Selling Globally With Aitarget Social Media Marketing Ads Tools
Aitarget is a marketing partner for Facebook, Instagram, and Snapchat. We help brands create engaging and transferable ads across digital platforms. Our social media marketing services for small businesses help them reach a global audience using:
The Aitarget eCommerce is a

social media tool for businesses

that generates powerful video ads for Facebook on the basis of product catalogs. It is packed with eye-catching templates that bring proven results. Just pick the colors, fonts, and effects, and your video will be ready in 45 seconds! 

The Aitarget Automation

small business tool

lets you launch ads on Facebook and Instagram quickly. Using versatile settings, you can automate and copy your campaigns to save time and effort. The tool gathers stats, facilitates A/B tests, and supports automation strategies of different complexity. It allows easy scaling and ensures you stay within budget.

The Aitarget Video Tool creates personalized video ads based on your design, catalog, and audience splitting. Target users by country, demographics, or interests. Update and format videos for different platforms methods, such as Instagram stories, Facebook news feeds, or YouTube.
The First Step for Selecting the Right Social Media Tool
Before choosing social media services for small businesses, collect data on your audience. Its technological preferences will define tailored methods that work for it. For example, Facebook is used by 2.7 billion users, most of whom are between the ages of 25 and 34. It is also used by boomers who have more money to spend.
Many social media platforms have built-in insights. For example, the analytics option on Twitter allows you to get a breakdown of your audiences. You can understand where these users are based, whether they are mostly male or female, there are lifestyle preferences, buyer styles, and more. Make no mistake — the first step for selecting the right social media tools is always studying your audience.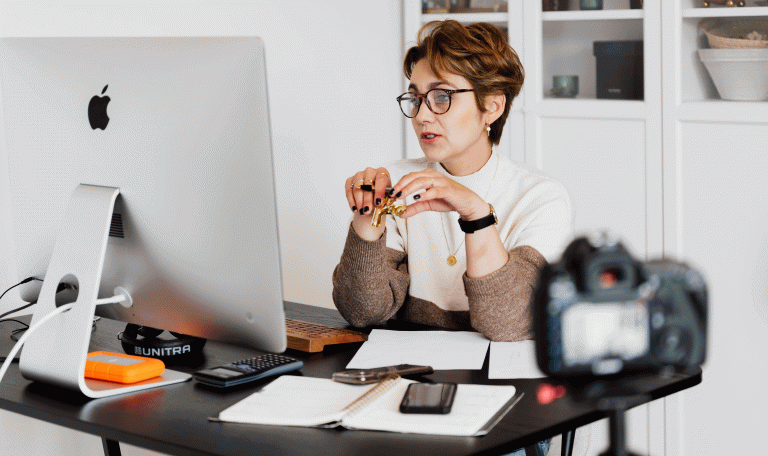 Aitarget Automated Ad Tool Helps Small Businesses to Achieve Social Media Goals 
With Aitarget, enterprises forge ahead in the digital space through video creatives, management, automation, and scaling of campaigns. We are passionate about social media technologies and help companies of any size reach and engage customers on the biggest and fastest-growing platforms. Our social media services for small businesses help them streamline, automate and manage promotional efforts across this vibrant digital space. 
Our digital marketing services for small businesses help companies make the most of social media tools, as our automation and tracking solutions reduce the workload. You can monitor your spending and performance in one place, and make changes to campaigns at any time. Smart automation by Aitarget allows you to copy ads and UTM tags from one ad set to another. Make your brand stand out on Facebook, Instagram, Snapchat, and YouTube! 
Another component of online marketing services for small businesses is expert support, which helps clients optimize their catalogs. Aitarget will turn your product feed into Dynamic Ads that will catch the eye and drive conversions across social media. We assist clients at every stage and monitor the results with them. Customizable metrics let us adapt the insights from web and mobile traffic to your needs. As our tools integrate data from 200+ CRM and offline conversion sources, you can build a robust retail channel quickly. With Aitarget, you will:
Increase Brand Awareness
This is the top priority for small business marketing services. Through ads, you will get the word out. Aitarget will help you choose the right platforms for your audience. Outstanding ads are not just viewed — they are also shared, which means even more people learn about your brand. 
Users repost values-driven content that affects them emotionally. This is impossible without targeting. Aitarget lets you target users by country, demography, or interests to hit the bull's eye. We provide all prerequisites for an awareness boost: the right platforms, the right strategies, and the right formats. 
Increase Community Engagement
Brands that overlook this aspect set themselves up for failure. After all, social media is all about being social. Users are not impressed by overly promotional content. Online marketing services for small businesses are not a one-way street: aside from showcasing your products, you should also bring value to the audience. Answer questions and manage feedback in real-time using our moderation tool. 
Target your ads, so what the user sees resonates with their interests or buying patterns. Aitarget will help you create ads focused on value, rather than features. Such content gets the users talking, so your ads will be shared and discussed.
Increase Website Clicks
With social media marketing services for small businesses from Aitarget, you can create attractive and relevant ads with a clear call to action. Automated campaigns will drive traffic, as they will resonate with your target audience. Did you know that adding a CTA on Facebook can boost the click-through rate by 285%? 
We will also analyze your website's Facebook Pixel to help you boost conversions, optimize ads, and adjust targeting and retargeting. As more users will click on your ads, you will get more leads and customers. This helps to boost the bottom line in any industry, which is why the information strategy tool most used by businesses is social media.