Apple released its newest IOS update and we already know that it isn't looking good for advertisers and advertising agencies. The IOS 15 update comes with more privacy features that give users control over their personal data. 
When you thought that advertisers had been through the worst of the storm, they are dealt with this new card, talk about hitting them when they are already down. In this light, marketing companies have no option but to look for unorthodox means of getting new customers and also keeping tabs on the current ones. 
One option for achieving this is by getting data directly from consenting customers as a Direct-To-Customer (DTC) brand. The whole privacy improvement idea is centered around removing self-attribution networks that have become major players in this field. New features like masking the IP and email address will make it difficult to use them as the only online tracking identifier. For advertisers and marketers, this new update requires different strategies, lets discuss what other implications it has for digital advertisers.
iOS 14.5 + iOS 15 – the Difference
As far as general differences between the two operating systems, there are several updates that come along with the recent version. While most of the features have remained pretty much the same, Apple shifted its focus on new apps and improving some existing features like Siri and Maps.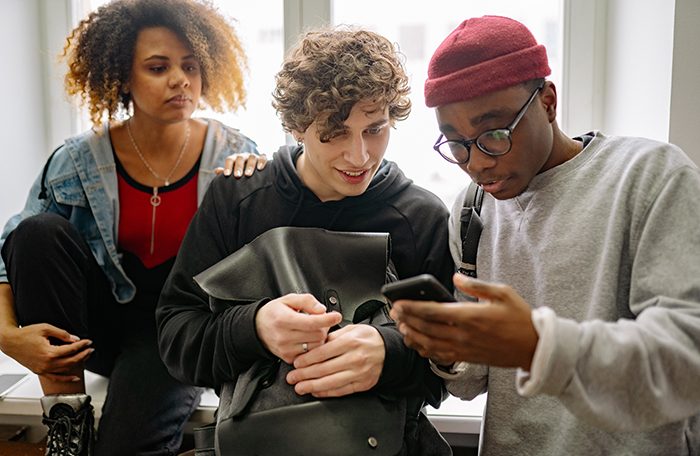 But, let's get away from that, the differences in the updates that make sense to the digital advertiser and online marketers are the improvements on privacy. The recent update essentially builds on iOS 14.5 and comes with three significant upgrades. iOS 15 builds from its predecessor's tracking dashboard. The App Tracking Transparency feature makes tracking consent-based. The user has full control over the trackers they want to be involved in or not. Users can also see who is collecting data from them through a detailed but easy report. This new update is also putting a stop to email tracking by masking the IP address. The last significant update for privacy is to enable Siri to operate offline to avoid the risk of unwarranted audio recording.
App Privacy Report
In the spirit of putting matters of privacy in the hands of the user, the latest update comes with a detailed yet easy-to-understand privacy report. This report is a summary of how frequently applications use the permissions the user extends to them, for instance, microphone, camera, location, and even contacts. The user can then critically analyze the data and see whether it makes sense to them or not. 
It doesn't stop here, the report also puts to the fore who their data is shared with by highlighting all the third-party domains associated with the particular application, how often the domain contacts the app, and vice versa. Right from this feature, users have the ability to decide on what to do with the applications that share data with other third-party domains. One possible course to take is to remove all the permissions previously granted by the user. Such detailed reports were not available on other previous updates. This new version affects digital advertisers who depend on third-party domains for data. 
SKAdNetwork Postback Aggregation in iOS 15
It is not all bad with the iOS 15 altogether, it is however good to see that Apple is acknowledging the presence of advertisers in this equation although in a small way. SKAdNetworks are a friendly way of sharing information with the applications on the phone while withholding user and device-level data. Now advertisers have the opportunity to receive copies of winning postbacks that come via the API privacy attribution, SKAdNetwork. 
This particular change is very much welcomed because it gives marketers and advertisers better transparency, what's more, getting data right from the source is a better option for many advertisers. Once you opt in, you will receive postbacks on every successive install via an ad. This feature is not just beneficial to advertising agencies but also to developers who have been pushing for this feature for the longest time. On the flip side nonetheless, advertisers do not have the control or power over the SKAN campaign ID. The control lies with the ad networks where each network has its own individual mapping.
Intelligent Tracking Prevention
Intelligent Tracking Prevention is not an entirely new feature exclusive for this update, on the contrary, this feature first came into existence back in 2017 as Apple introduced API to Safari. Essentially, ITP changes how advertisers and different websites were accustomed to using cookies to tailor-make advertisements. The owners of different sites and digital advertisers track user's digital footprints across different domains and from that they are able to personalize ads and campaigns to offer services or advertise goods. 
ITP is evolving and different web browsers are taking the Apple approach by incorporating ITP as part of privacy protection to its users. Firefox has an ITP that blocks and reports back to the user how many cookies have been blocked but doesn't indicate who placed the cookies. However, Google Chrome is blaming Apple and Firefox for the more harmful approaches to tracking that are now taking shape because of blocking cookies. 
Changes in the New iOS Affecting Digital Advertisers Negatively
Let's face it, ad performance is the bread and butter of any marketing or digital advertising company, and Apple is not slowing down on strict privacy updates. These privacy control features are giving digital marketing companies a hard time in getting their hands on important conversion data.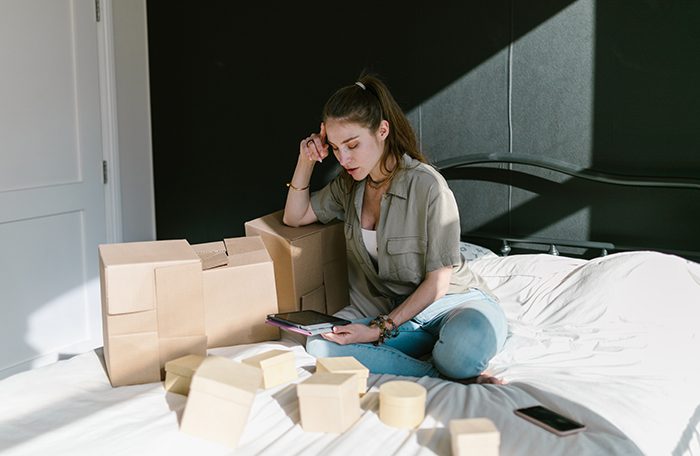 For instance, the API Safari feature blocks cookies from tracking the online activities of users making it difficult for marketing companies to come up with ads exclusive to different individuals. Moreover, the opt-in feature that Apple requires apps to consent to in order to access identifiers from the user is counterproductive since the user can decide not to give certain permission to that particular app or worse still, no permissions at all. 
How do Changes in iOS 15 Affect the Activities of Digital Advertisers?
The current iOS version; iOS 14.5 dealt a big blow to digital advertisers and the latest version; iOS 15 is not getting any lenient to them. In fact, this latest version is coming with more privacy options for users, digital marketers have just been dealt a significant blow. The most significant change in the new version that is going to affect the activities of online advertisers is the Mail Privacy Protection. 
With the introduction of the Apple Mail app, the Mail Privacy Protection will prevent the sender from knowing whether the email sent has been opened or not, therefore, making it very difficult to determine whether that action is linked to other online activities. For online advertisers, email marketing has been essential in their business, giving brands the highest Return on Investment. Considering the footprint Apple Mail app has on all the available devices, the future is not looking too good for digital advertisers. With the Mail Privacy Protection, online advertisers will have a difficult time assessing the relation between email activity and the Return On Investment making business difficult. 
Difficulties Encountered When Working with Versions 15 of iOS
Similar to the previous version, there are a few bugs that mainly affect the general user experience. These bugs, however, were mainly evident on the beta version but the September release promises to take care of the few hitches. Nonetheless, digital advertisers have more than a few hitches to worry about. The whole transition to consumer privacy control is what will bring roadblocks to the business. 
While the previous versions had the identifier for Advertisers  IDFA where advertisers could know what ads to present to a particular user, the new version iOS 15 comes with an option to disable this feature. Technically this is similar to blinding the advertiser, it will be virtually impossible to know what the user's online activities are and also how to reach them in any network. For the first time ever, this new update gives the users control of what market will have some access to their data and who will not.
Recommendations for Overcoming Difficulties in iOS 15
The silent war between digital marketing and privacy will not end any time soon. However, it is imperative to develop new ways of navigating this murky world that is proving to be a tough nut for online marketers to crack. Regardless, overcoming difficulties for advertisers will mean looking for new approaches to marketing. 
The silver lining in this dark cloud is that marketing will have to take a more valuable approach. Data is like currency, marketers will have to provide value before asking for data. Now, digital advertisers will have to come up with creative ways of reconnecting and building stronger ties with their audiences. Moving forward, it will be necessary to have to show value and accountability before asking for data. Forging more honest relationships with the audience will also mean that their feedback is reliable, transparent, and trusted. 
Now you will be able to curate emails that the recipients want because they will be able to give you their preferences. No more guessing about what users may fancy. The move towards more privacy will help marketing go back to its former glory. Because the information will be willingly given to you by the audience, as a marketer you can now create meaningful and valuable content which is relevant for them. Finally, the best way to get ahead of any situation is to equip yourself with relevant and up-to-date information. Understand the direction marketing is going and also work with other experts in trying to find the best solution that will work for you. 
Direct-to-consumer Brands and iOS 15
D2C brands appear to be barely taking the brunt of the recent iOS 15 upgrade. This is because they are already making use of the direct-to-customer approach that digital marketers will soon have to get into. Right now, direct-to-consumer brands are getting first-hand data from consistent and consenting clients. However, D2C brands have not been relying entirely on consenting clients, to the contrary, they have been relying on social media platforms for advertising and customer acquisition. These brands have been able to critically assess client's purchasing patterns thanks to detailed tracking.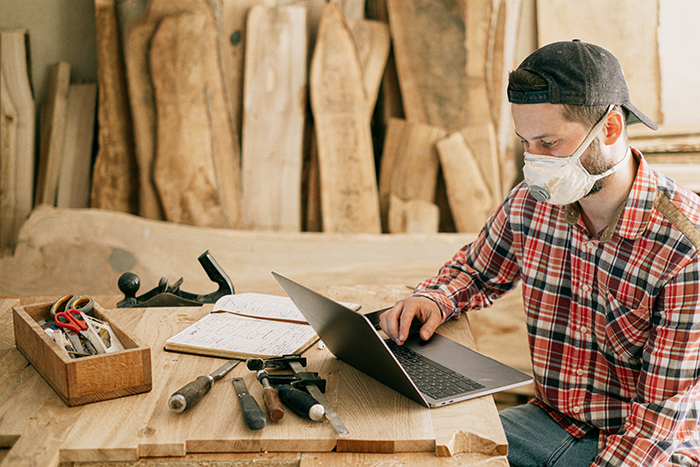 So what does the new upgrade have to do with the direct-to-consumer brands? With the new update, D2C brands might still be able to push advertisements but they won't be able to tell whether clients made purchases through their phones. This will in turn compromise their ability to make better business decisions without the effective data from the advertisements. Now D2C companies have to fall back to their original ways of getting loyal clients who will give them reliable feedback to work with.
Embrace Personalized Messaging
All is not lost yet, despite the new update coming with the Hide my email feature, the mechanism of operation still gives some room for smart advertising. It goes without saying that the online marketing company will not be able to see the email address of the user that has given consent, but they will still have a line of communication. Understanding how to personalize the emails and sending them at the right time is key. Digital advertising agencies need to come up with creative ways they can use to persuade users to share data through this channel. 
For instance, you could offer a discount on sales or services offered if the user agrees to fill in simple and fast surveys. Through this method, digital advertisers can collect valuable data on the user's preference and purchasing intentions for free. What's more, this process will also give you accurate information directly from the user which can be relied upon. Moving forward, the digital marketing scene will require deliberate efforts to get the right information using this channel of direct communication to the user. 
Conclusion
Apple isn't stopping any time soon with the privacy-centered approach. With the soon-to-be-launched iOS 15 updates, more privacy features are expected. This will further destabilize the digital advertising space, but the good thing is that businesses still have ways to work within the system. Through restrategizing and changing tact, digital advertisers will be able to adapt to the soon to arrive upgrade.