The last two years have shown us the importance of digital marketing. The pandemic made it hard for physical stores to make sales and most scrambled to avoid bankruptcy, whereas digitally aware stores continued to make gains thanks to online marketing.
Target, one of the best omnichannel retailers in the country, recorded its most impressive quarter in Q2 2020 with sales increasing 24.3 percent thanks to the digital section soaring 195 percent. The omnichannel – a unique integration of digital and physical – made this possible for the company.
Target found out that multi-channel consumers typically spend 4x as much as consumers that only visit physical stores and 10x more than consumers that only shop online.
By integrating both physical and digital channels, the company made huge sales while offering a consistent brand experience.

Omnichannel Means Transformation, Integration, and Collaboration
Omnichannel can be defined as a multichannel approach to sales that focuses on providing flawless customer experience whether the buyer is at a physical store, using a mobile device or computer.
About 73 percent of all consumers use multiple channels during their journey. It is common for consumers to search for a product on a mobile device as they hear from it then research more as they reach their computer. Omnichannel makes this transformation easy and allows consumers to switch between two or more devices without any trouble.
It should also be noted that more than 50 percent of buyers search the web before visiting a physical store. Integrating the two allows businesses to retain more consumers. It doesn't focus on individual experiences but the entire customer journey.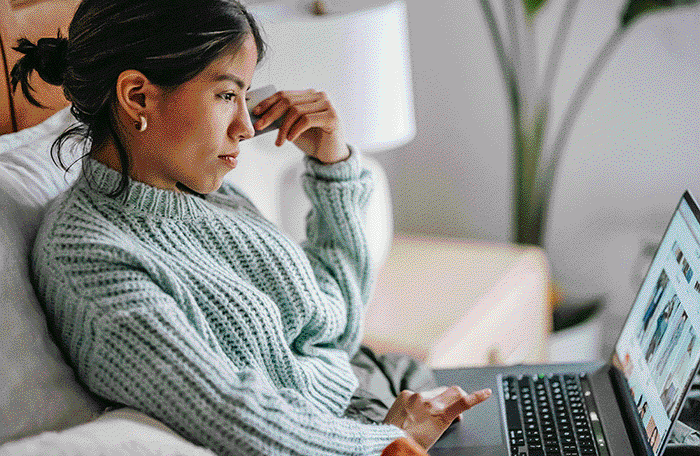 Online Retail in an Omnichannel Reality
Approaches to retail marketing are fast changing. In these times, success means the ability to reach consumers no matter where they are or what device they're using. You need to concentrate on omnichannel retail and not traditional methods.
According to reports, more people now use mobile devices than desktop computers. This is why purchase decisions are often made on the go, whether people are in their bedrooms or the shop.
Today, digital is not only driving e-commerce, it's getting people in stores. It would not be wrong to call smartphones the new 'shopping assistant', whether people are inside or outside the shop. 
Retailers are working to ensure customers convert no matter what channel they're on. Companies seem to have realized the importance of consumers who use both online and in-store channels as they have a 30 percent higher lifetime value (LTV) than consumers who use a single channel.
Retailers need to have a full understanding of consumer behavior in order to attract and win these consumers.
Sellers don't only need to be aware of consumer demographics such as gender and location but also buying behavior. Despite so much data out there, it is still easier said than done.
Purchase Online and Pick it Up Offline. Everything Becomes Hybrid
You can't excel in a single environment as things have become hybrid. Companies need both virtual and physical presence as this is the era of omnichannel retail.
Online-to-offline (O2O) hybrid can improve the experience for your consumers. It refers to acknowledging the fact that there will be several online and offline touchpoints during a customer's journey.
A business must be able to take advantage of all these touchpoints and ensure they work together and not separately. Sellers must understand why consumers intend to buy online and pick from the store.
Consumers are in a hurry and they can't always wait for companies to ship products. They're not only afraid of delays and additional charges but also goods getting damaged during transit, hence a large number of buyers are now shopping online and choosing to pick products offline by visiting the store or desired destination.
This offers buyers great ease, especially when it comes to rare products that require consumers to stand in queues to make a purchase. They can book products online, make payments, and pick when time permits.
Businesses need to use this opportunity cleverly by pushing more products when consumers visit the store. This can help increase the worth of a consumer and make them buy more.
Products that a consumer shows interest in (online or offline) can be pushed more when they visit the store physically or on the web. You will need the help of a company like Aitarget to ensure you show the right product to your consumers.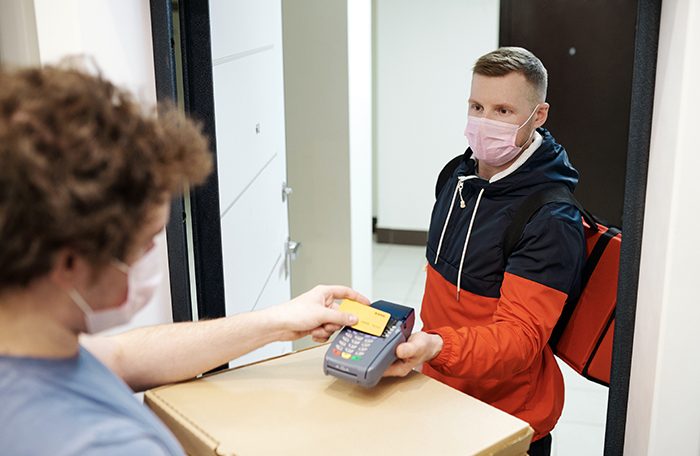 Loyalty Programs
Loyalty programs are designed to ensure consumers don't choose competitors and keep coming back to you. They were once only offered by big companies like hotel chains and airlines but now even small businesses have points systems that reward consumers for making purchases. 
About 52 percent of consumers are willing to participate in loyalty programs with 92 percent agreeing that rewards can make them buy more. However, loyalty programs today are more dynamic as they take into account multiple actions and not just 'purchases'.
Businesses are rewarding consumers for sharing content, posting reviews, taking quizzes, and referring friends. Rewards include discount codes, free goodies, cash prizes, and more.
Since more consumers are buying online, traditional loyalty programs may not always entice them. Businesses can use omnichannel discounts to turn consumers in their desired direction, i.e.: by offering online-only discounts they can discourage people from visiting physical stores.
Remember that about 74 percent of consumers choose a brand after looking at its discount program. Moreover, about 71 percent of companies that use omnichannel loyalty programs see an increase of nearly 50 percent in transactions.
You must, however, make it easier to win and utilize rewards. For example, consumers shouldn't be forced to carry multiple cards to redeem rewards. Technology can be used to identify consumers and apply discounts automatically.
A Consistent Pricing and Discount Policy
An omnichannel pricing strategy can be a little tricky to handle. You have to look at several factors when deciding a strategy. First of all, understand your customers and think about how you want to be different from your competitors. 
Your cost may differ based on the channel you are on. In-store sales, for example, can be more expensive due to additional costs including electricity and rent. On the other hand, online sales are usually more affordable since you do not have to worry about a presentable office or store.
Customers, however, don't understand these factors and they expect a consistent pricing policy no matter what channel they use. Most companies choose one of the following strategies:
Omnichannel Price

: In this strategy, it's uniform pricing on each channel. This option removes purchase barriers.

Channel-specific Price

: In this strategy, pricing varies depending on the channel. This one can be used to optimize the price/margin in each channel you use.

Combination

: This one uses the same omnichannel pricing but with a few exceptions. It can help provide a unified experience to users.
Businesses can use any of these strategies and offer 'channel specific' discounts to make buyers use more of a specific channel. For example, special discounts for walk-in customers if they wish to attract more in-store buyers, or 'online only sales' if they want more online customers.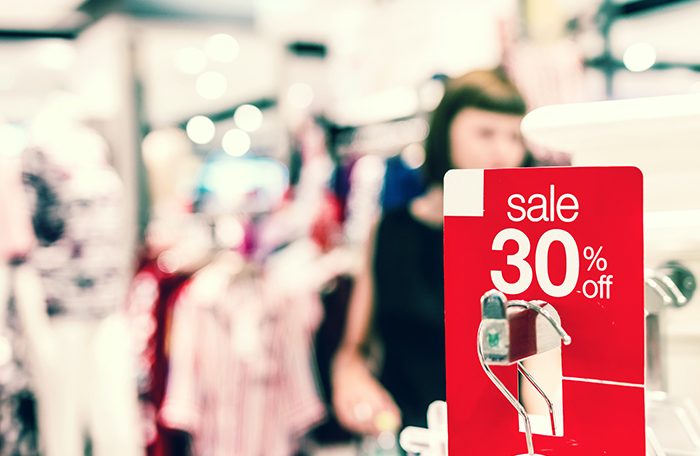 Social Media 
It is possible to integrate social media into your omnichannel strategy. Social media gives you access to millions of people including your target audiences. Platforms like Facebook and Instagram now even let buyers shop directly on the platform. 
You can use this as an opportunity to improve customer experience by offering the best services without forcing consumers to go to another platform. 
Be consistent with your brand message so that customers can easily recognize you. You can use special media not only to sell directly but also to build loyalty and increase your consumer base.
Unique Experiences Within Physical Stores 
Despite what everyone says, physical stores are here to stay. They have evolved over the years and it is no longer about a boring shelf and products resting on it. Experimental retail is the future.
Fashion labels are using technology to help people see how a piece of clothing or accessory would look without having to physically try it. The concept of AR-clothing has revolutionized the fashion world. However, there are several more ways to keep things exciting.
Product building is a great way to keep people coming back. You can have them create their own product. Magnum's Make My Own strategy proved to be a success and now many stores are replicating it.
Target appears to have done an excellent job as well. It offers unique experiences by investing in omnichannel, BOPIS, and curbside. The idea is to make it easy and exciting for users to visit your physical stores even if they're used to the online channel.
Integrate Your Offline Store with Your Online Presence
As mentioned earlier, it is now possible to integrate your offline store with your online presence. 
Make it possible for users to find your physical location through your website or social media pages. This can be done by adding Google maps to your site. Also, use one to promote the other and make sure to tie up your online and offline data because users may not stick to a single channel.
You can use social media to promote not just online but offline events as well. Also, store reps must be aware of both in-store and online prices and deals.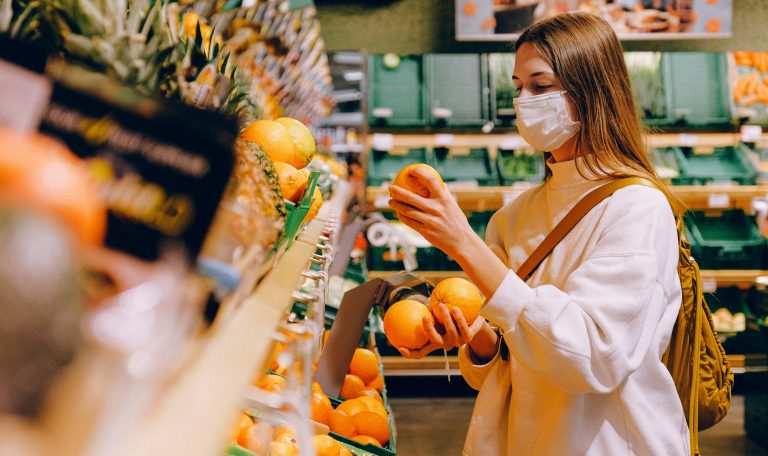 Handling Returns, Complaints, and Exchanges Easily
Some people argue that omnichannel makes returns, complaints, and exchanges difficult to handle since users who buy from one channel may choose the other channel to return or exchange a product.
At the end of the day, consumers want ease. Your return and exchange policy should be the same no matter what channel a buyer uses. Also, pay attention to all kinds of complaints, whether they're related to online payments or in-store customer service.
The experience should be the same and your buyers should not feel that you prefer one channel over the other. Your agents should have no trouble accessing the information of a client no matter what channel they used to purchase.
Consumers who visit physical stores to make a purchase often file online complaints. Your system should be quick to identify consumers and provide solutions to their problems. If such isn't the case, they may end up picking one channel over another causing your omnichannel strategy to fail.
Is Omnichannel The Future of E-commerce? No! It is a NEW Reality 
Omnichannel is the future of e-commerce. It is a new reality that counts on data and analytics. With an emphasis on consistency and efficiency, omnichannel has proven to improve customer satisfaction and keep buyers coming back.
Omnichannel doesn't just benefit buyers but sellers as well. It allows buyers to enjoy a positive experience while sellers enjoy a larger share of the market and make more profits. 
Both big and small businesses have started to adopt this technology by offering more personalization, integration of offline and online channels, etc. 
Mobile is Critical for Omnichannel Marketing
People are ditching computers and using mobile devices to not only know more about a product but also to purchase it. They can watch demo videos, check reviews while on the go. Buying a product online takes a few minutes. Plus, with the option to save payment details, buyers don't even have to worry about feeding card numbers and other such data again and again. Mobile has revolutionized the world and we know that even people who shop offline choose to use mobile devices at some point in their journey. 
You cannot have a successful omnichannel strategy without integrating mobile. There are several things to take care of including a mobile-friendly website, mobile app, etc.
Digital Touchpoints In-Store 
Most consumers who enter your store will be holding a smartphone. You can make them use the device by offering digital touchpoints such as QR codes to know more about a product.
Remember that it takes around 8 touches to get an initial meeting. You need to make every touchpoint count. Give people reminders about your social media pages, mobile app, online discounts, digital card, etc.
Make it easy for them to find you on the web when they visit your store. This way you will get the opportunity to reach them more often and build a stronger connection.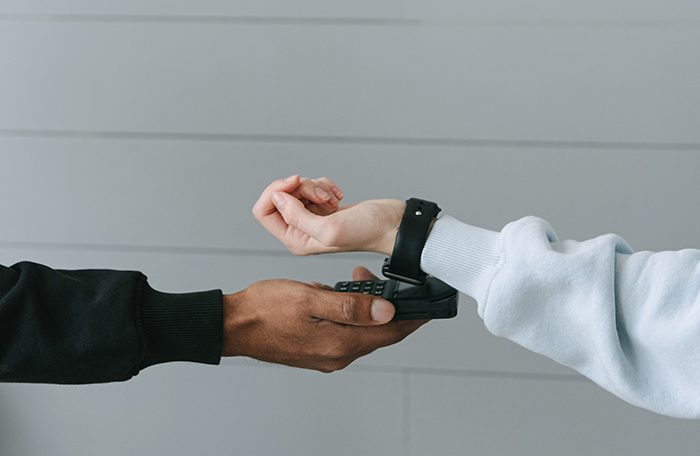 More About Omnichannel in E-commerce
Is e-commerce an omnichannel?
E-commerce can utilize different omnichannel strategies to make more sales, find loyal customers, and increase the consumer base. This includes offering customized deals, integrating online socials at offline stores, and more. An e-commerce store, however, must work on an omnichannel supply chain to get the best results.
What are omnichannel trends? 
The latest trend is to use social media to promote not only online but also offline events. It improves the omnichannel distribution and bridges the gap between online and offline. Moreover, we have also seen excessive use of scanning technology, i.e.: QR codes to help people reach a specific platform. These trends will continue to increase as companies work to integrate the latest technology to blend multiple channels.
Why will omnichannel retail in 2022 with the surprising comeback of the physical store?
We're seeing omnichannel retail give a new lease of life to physical stores. You can sell more retail articles by utilizing omnichannel distribution channels. 
With a perfect blend of online and offline channels, omnichannel is revolutionizing retail making it possible for buyers to choose any channel they wish to purchase without compromising on user experience. Experts believe that omnichannel retailing will beat out multi-channel retail as it offers more ease.
Ready to use omnichannel marketing to win more clients and make higher profits? Let Aitarget help you. We can meet creative challenges and create campaigns that offer good returns.