We live in a time when consumer preferences are highly changeable, and technology marketing is developing at breakneck speed to keep up with them. Advertisers cannot rely on guesswork. They have to constantly manage the balance between proven methods and the latest fads to outpace the competition. 
Discover 18 hottest trends in digital marketing that will help your brand flourish in this age of innovation. From AR to video marketing to influencer marketing & geofencing, these are the things you can implement today to stay relevant in the future. They will boost the visibility of your website, drive traffic and sales. 
AR
According to Gartner, by 2022, almost two thirds of businesses will be experimenting with immersive technologies, and a quarter of companies will have implemented them in production. Despite the hype around virtual reality, augmented reality (AR) is easier to adopt. It also lets brands create a superior customer experience that drives sales.
For example, Sephora Virtual Artist by ModiFace shows the user how different types of make-up products would look on their face. Meanwhile, IKEA Place overlays the company's furniture on a photo of a room. You can even move the items around and see how they look from different angles.
AI 
Companies hesitating to adopt Artificial Intelligence may soon find themselves at a competitive disadvantage. AI-driven systems analyze consumer behavior and search, aggregate and condense data from blogs and social media. These technologies help brands understand how users find their products or services and boost visibility. 
For example, the MasterCard chatbot on Facebook uses natural language processing to reply to queries and automate payments. ClickFlow's Content Editor helps companies optimize content based on data from the top 20 ranking pages. It serves up keywords, subtopics, recommended word count, and more to help them climb to the top of organic search results. Aitarget uses powerful AI tools for cross-platform marketing on social media, including fluid creatives based on real-time insights.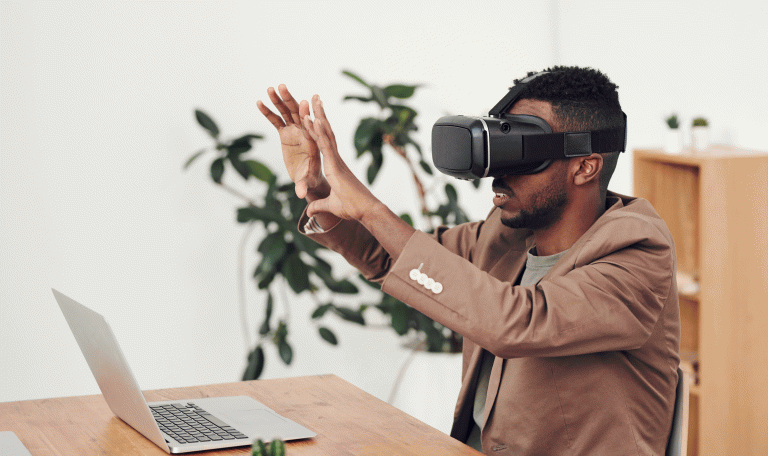 Voice Search Optimization
72% of consumers who own voice-activated speakers consider them an integral part of their daily routines. Systems like Google and Siri are getting smarter, and voice shopping is expected to reach $40 billion in 2022. As consumers are using such assistants to search for products, voice search optimization is becoming a must for any e-commerce site. 
This novelty can provide a unique experience that fosters brand loyalty. For example, Domino's lets customers order pizza without phone calls or an app. You can even make PayPal transfers using Siri. Nestlé created a "skill" for Alexa that provides voice instructions as you cook.
Programmatic Advertising
This term refers to automated buying and selling of online advertising. The trend is strong: according to eMarketer, 88% of digital display ads in the U.S. will be programmatic by the end of 2021. A great example is real-time bidding, which is more efficient than manual methods. The format translates into higher conversion and cheaper customer acquisition. 
Brands do not have to use separate platforms to advertise on different channels, and they may use hundreds of targeting signals to tailor their ads narrowly. Manual campaigns consider 3-4 criteria, such as keyword or location. Meanwhile, programmatic advertising platforms may target users according to behavior habits or lifestyle. 
Social Messaging Apps
Did you know that WhatsApp, Facebook Messenger, and WeChat combined have over 4.5 billion users? In Facebook Messenger alone, 10 billion messages are exchanged between individuals and businesses monthly. As social messaging apps are so popular, companies use them to reach their target audience directly, providing a personalized user experience.
If your website has a live chat, customers are more likely to return to it. This is true for 63% of users. In addition, messaging apps will let you deliver valuable information and cultivate contact with your target audience, boost sales, involve customers in events, and provide support.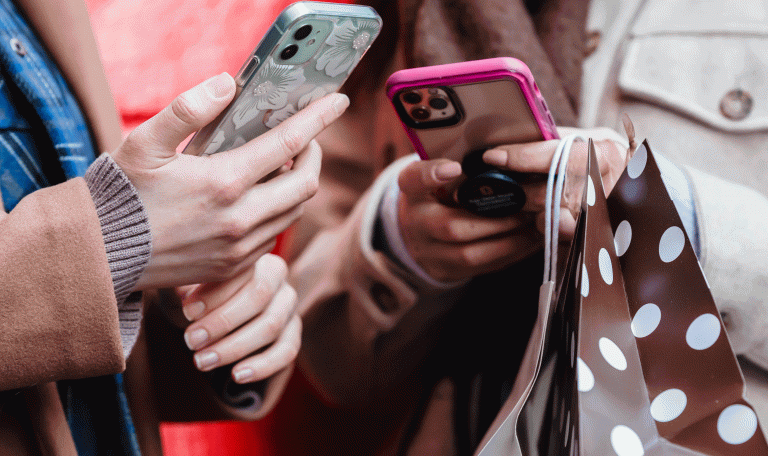 Shoppable Content
Any image, video, or article may be shoppable, which means it contains a direct link to a buyout portal. This simplifies the journey from discovering products to purchasing them on e-commerce platforms.
This is so much more engaging than standard product descriptions with details, images, and prices. Shoppable content is interactive, and it can tell a captivating story. For example, Instagram users may purchase products directly from a post or story. A similar feature is offered by Pinterest. Brands like H&M are filling their profiles with shoppable posts. Their followers get inspired, discover new products, and buy them directly.
Video Marketing
Research confirms that videos appeal to users more than static images or text. 70% of consumers have shared a brand's video at least once, while 72% of companies have seen a substantial improvement in conversion rate thanks to video ads. 
This is the most popular way to learn about new products and services. Creating powerful videos is also easier than ever thanks to automation. For example, the Aitarget E-Commerce Tool can generate them from product catalogs in just 45 seconds!
Over half of consumers say that product videos give them confidence in their buying decisions online. This does not only apply to YouTube! Video posts and live broadcasts are now shared on Instagram, Facebook, and TikTok.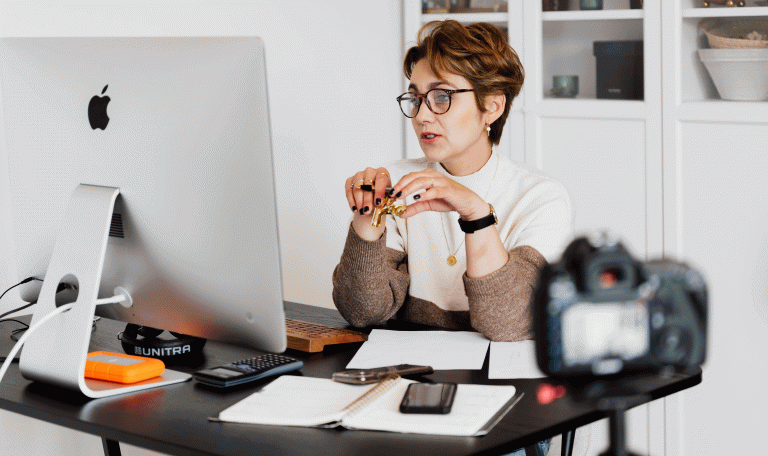 Instagram Reels
The emergence of Reels was great news for a savvy marketer. They provide twice as much engagement as normal videos and are used for different types of content, from product reviews to behind-the-scenes processes. Instagram also lets you track the performance of these ads using its insights.
Louis Vuitton's marketers create Instagram reels bound to go viral — each of their innovative videos receives 5 million views on average! When NFL teams' launched their Reels, they saw 67% more engagement as compared to regular videos. Clearly, this is one of the best ways to grab and retain your customers' attention. 
Personalization 
Generic advertising is a poor choice, as 63% of users find it annoying. In comparison, personalized emails, recommendations, and products attract 90% of consumers. Personalized videos created by Aitarget help companies maximize their results on Facebook, Instagram, Snapchat, TikTok and YouTube. Personalization works across industries, as accurate targeting ensures relevance. 
For example, EasyJet found that emails with stories based on the user's travel history had a 25% higher click-through rate. Cadbury's achieved a 65% CTR when it launched a video campaign matching a Dairy Milk flavor with Facebook users based on their age, interest, location, and other information on their profiles. 
Conversational Marketing
Today, when a consumer has a sales-related query, they expect an immediate response. According to new research published on HubSpot, 82% of users do not want to wait. Conversation marketing caters to their needs, as it is all about building a real-time connection between brands and customers. Thanks to chatbots, brands can build AI-driven dialogue 24/7 across multiple devices and platforms. 
Conversational marketing boosts engagement, as it enhances the user experience through a feedback-based model. Eventually, this translates into higher brand loyalty. Businesses need to incorporate a wide spectrum of channels and adopt the manner of communication their audience prefers.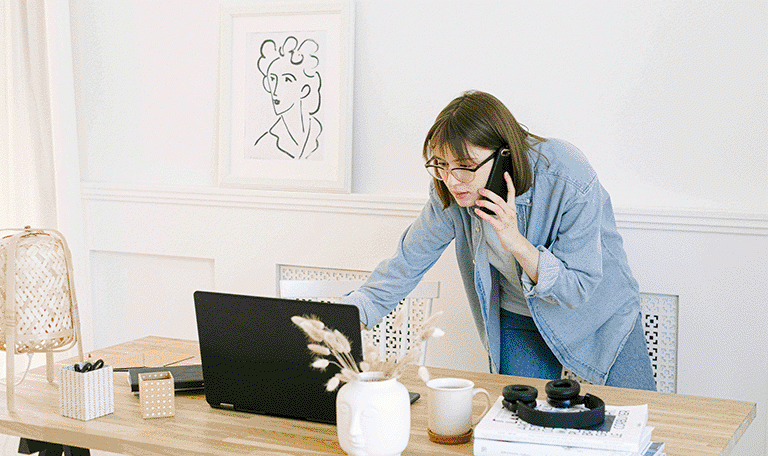 Chatbots 
Chatbots that communicate by text and auditory methods are one of the biggest trends. Instant responses to questions from site visitors boost engagement and let companies reduce staff costs. For example, Starbucks' MyBarista app lets customers place orders through a chatbot using Amazon Alexa or messaging.
Over half — 63% — of users prefer this format to other channels. Chatbots are also multitaskers, as they can provide 24/7 customer support dealing with hundreds of inquiries at once. Today, delegating repetitive tasks to AI is a no-brainer. Companies may also let the AiTarget QModeration tool moderate comments to their ads on social media.
Visual Search
Now, users can upload an image of a product to find where to buy it or find similar goods. Pinterest Lens, Google Lens, CamFind, and Bing Visuals Search turn your smartphone into a visual search bar. The method is used for many categories from fashion to travel. 62% of Millennials prefer it to other novelties.
Now, Pinterest Lens recognizes 2.5 billion objects, and it has been used over 600 million times. Pincodes found in stores and magazines open the brands' profiles when scanned. Lens Your Look takes the guesswork out of wardrobe planning, while Shop the Look lets you buy products you see in a photo. 
Browser Push Notifications
Most e-commerce sites (85%) use push notifications to boost engagement. Enhanced with images and CTAs, they can bring twice as many sign-ups as newsletters. They let marketers increase the click-through rate despite short attention spans. Push notifications are also resistant to ad blockers, which are now installed on 615 million devices. Meanwhile, ROI may grow by as much as 2,200%!
These notifications are increasingly sophisticated and customized. Personalization shows higher conversions in comparison with generic messages (54% vs. 15%), and a higher open rate (7% vs. 3%). This is a popular way to re-engage users and remind them about abandoned shopping carts.
Automated Email Marketing
Emails are still the most reliable channel of online marketing. They are six times more likely to be clicked on than a tweet, while a CTA button in an email can boost the click-through rate by 28%, according to Backlinko. However, the abuse of mailshots has reduced the efficiency of conventional methods. 
Innovative systems let a marketer send personalized emails based on schedules or triggers. Automated email marketing campaigns show that the brand is not an impersonal entity, which makes customers feel special and brings tangible results. As we have mentioned, EasyJet achieved a higher conversion through email personalization based on every user's purchase history. 
Interactive Content 
A whopping 91% of customers are actively searching for interactive content. One of the fastest-growing trends of 2021 signifies a shift from text to dynamic, engaging, and immersive forms. These include quizzes, polls, calculators, AR ads, and 360° videos. 
For example, the Single Grain's Marketing Impact Calculator lets users see how much more money they can make by using the company's services. Content built for interaction is more memorable, and it makes people feel connected to brands on a deeper level. This means interactive elements will help your brand achieve its goals better than a static image or article. 
SERP Position Zero
Position zero in search results is a great way to win eyes and organic click-through. It refers to the information shown above the first result (not including paid ads), which is also known as a "featured snippet". It is the holy grail of modern SEO.
Now, you do not need a screen to run an internet search. This year, nearly a third of queries will be zero-click voice searches. In almost 41% of cases, answers come from a featured snippet. This brings VSEO (voice search engine optimization) to the forefront. Brands are competing for space in Google SERPs, as "zero-click search" is used for 62.5% of mobile searches and 34.4% of desktop searches.
Influencer Marketing & Geofencing
Cooperation with influencers helps brands amplify their messages, as these users (YouTube and Instagram personalities or celebrities) have a huge following. This form of marketing is perceived as more authentic, and 63% of consumers trust the opinions of influencers more than ads. 
Another trend is geofencing — the use of radio frequency identification, GPS, Wi-Fi, and cellular data to trigger a text, email, or ad. Starbucks sends push notifications with great deals when the user is around one of its coffee shops. Meanwhile, Sephora's "store companion" is activated once the customer walks into the store. It shows current promos, discounts, etc. 
Branding
Google aims to provide users with accurate, up-to-date, and authoritative content on any topic. Its E.A.T. (Expertise, Authority, and Trust) ranking factor gives strong brands an advantage, as it prioritizes pages with high-quality content that comes from experts and contains links to trusted sites. 
Over 65% of consumers feel connected to a brand they trust, and companies must focus on building their expertise. Some of the methods are guest posts on leading blogs in their niche, talks at conferences, and applying for industry awards. Author bio at the bottom of published content builds brand recognition and earns trust. 
When everything is set up, you will need amazing images for your creative ads. Let's get in touch!
Our team of experts in e-commerce advertising will show you cool overlay technology to scale banner production process. Such companies as Adidas, Farfetch and Philips have already tried it, now it's your turn. Contact us help@aitarget.com