The COVID-19 pandemic triggered a global upheaval in March 2020. Most companies halted their ad campaigns, while millions of consumers were stuck at home and on social media in lockdown. Soon, brands that were still advertising online saw surprising results. Now, e-commerce is thriving and nearly half of consumers have bought an item seen in a social media ad. 
Marketing in the post-covid world can be tricky, as humanity has never been in this situation before, and the circumstances are changing quickly. Successful campaigns abandon salesy language, focusing on thoughtful analysis of the needs, perceptions, and expectations of the audience.
Even before the pandemic, consumer expectations were on the rise. Today, companies are not competing with one another — they are competing with the last best experience their customer has had. Generation Z has grown up with technology, and the shift to hyper-personalization was already noticeable in 2020. The preferences of the new generation have changed social advertising, and they continue to affect it. 
The outbreak accelerated digital transformation and sent consumer expectations skyrocketing. Today, users want anticipatory personalization throughout their customer journey. Meanwhile, tolerance for engaging with social media ads in such markets as the UK and France has grown substantially. Discover post-pandemic tips that will help your brand shine in 2021.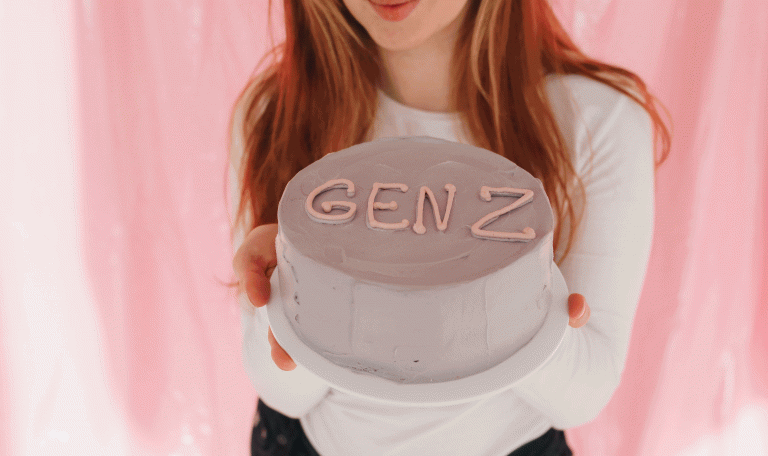 Customers Must Be at the Heart of Your Customer Journey
The lockdown experience proves the old axiom — brands must target consumers based on their circumstances and perceptions. This requires a laser focus. Companies should conduct research country by country, ZIP code by ZIP code, to tailor their communications and services. Marketing requires the knowledge of both the segment and sentiment.
One of the key marketing tips to employ is that messages must be relevant both geographically and personally. They should speak to each customer's situation and values. Targeting an age or gender on social media is not enough. Brands succeed if they create a deep human connection within commercial messages. This requires cross-field research into attitudes and psychographics. According to The EY Future Consumer Index, five distinct cohorts have formed since the start of the pandemic: 
Almost a third (32%) of consumers are focused on affordability, so they prefer functionality over brands. 

A quarter (25%) prioritize health and safety, so they opt for products they can trust.

16% of customers want to minimize their carbon footprint, so they buy from the brands they view as sustainable. 

15% are focused on the benefits for the community, so they purchase from companies with a reputation for honesty and transparency. 

12% of consumers live in the moment, so they are most open to novel products and experiences.
Based on segmentation and customer profiles, companies can make the most of their marketing spend. They can drive deeper insights for their creative promotional approaches. While coronavirus has changed social advertising, the old adage 'Know Thy Customer' is still relevant.
Transforming Consumer Behavior Insights Into Effective Ads
The above-mentioned insights can inform the entire customer journey. For example, Facebook offers a wide variety of targeting options. You can reach customers with a specific gender, location, interests, marital status, occupation, etc. Target parents with toddlers, new-vehicle buyers, people who donate to world relief organizations, expats, farmers, etc. The sheer number of options for social media is staggering. 
Such granular targeting ensures your ads are shown to people who can see value in your products or services. In addition, they are relatively affordable, even for small businesses. Use the digital space to show how your company has changed due to the pandemic, offer exclusive discounts or promotions related to COVID-19.
Everybody knows that visuals are more appealing than plain text, but video ads are particularly effective. They are 1,200% more successful in terms of engagement than text and images combined. Aitarget E-Commerce creates video ads in 45 seconds using only your product feed and customizable templates.
Lately, the CPM (cost per thousand impressions) has also declined, which means it is a great time to invest in Facebook ads. The platform will also let you reach users who have viewed your offerings in the past but left without making a purchase. Retargeting is a great strategy for post-pandemic times.
As so many consumers are focused on affordability, exclusive discounts and freebies attract new customers and get the old ones to come back. As companies are reopening, exclusive promotions help them regain their audience. This works for different industries, from restaurants to travel.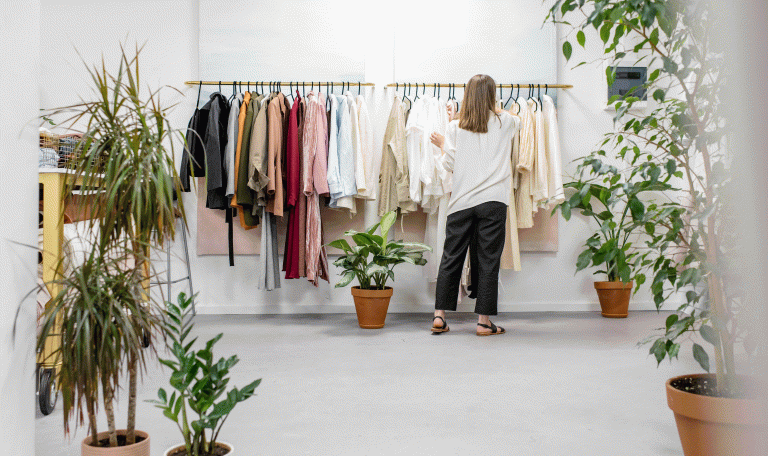 Change
Your Ads to the New Reality by Fusing the COVID-19 as the Context
COVID-19 is one of the most widely read-about subjects. The words 'COVID-19' or 'coronavirus' now appear in content describing the effects of the pandemic on our lifestyles, habits, and behavior. Such content is highly relevant, as it helps consumers make the right decisions in the new normal. Companies cannot ignore this contextual change — instead, they can leverage it, which is one of the vital marketing tips to employ.
The pandemic has disrupted economies around the globe, but it has also brought new opportunities disguised as threats. They have changed social advertising. Marketers should not rule out uncomfortable topics — they can drive brand awareness and sales by helping users cope with the aftermath.
For example, consider advanced contextual targeting. Using semantic analysis, Google matches ads to specific pages based on keywords. Brands have been able to unlock new opportunities with messaging concerning the global changes during lockdown (for example, articles like Coronavirus: 6 Nutrition, Vitamins & Supplements Tips to Strengthen Your Immunity). 
Ads appearing in such content boost engagement and ROAS for the campaign. Consumers are more interested in news than ever, so coronavirus lets brands reach a wider audience and create ads that attract attention. AI helps them detect new trends and behaviors to maximize the results. The focus on keeping consumers healthy and advertising in the credible sources of news pays off.
Create New Market Opportunities Based on Changing Needs
Marketing practices are ever-changing to keep up with fleeting consumer preferences. Advertising strategies must be aligned with the needs of the target audience. Demographics are quickly changing, and personalization is now at the forefront, which is also reflected in the post-pandemic tips.
Brands have to respond to customer needs quickly. Over half of executives understand that trust-building is a priority for a campaign. At the same time, market data shows that many companies are struggling to engage their audience. 
Companies of different sizes tackle these challenges differently. Major brands focus on product innovation to meet evolving demands. Small businesses emphasize competitive pricing. Open innovation, when customer opinion is integrated into product development, helps companies learn what their customers want, establish a connection, and reinforce trust. 
This is the antithesis of the conventional vertical integration, where products are developed internally based on internal R&D and distributed by the firm. In this concept, ideas come from the outside, while underutilized technologies are transferred to other processes. Open innovation is all about inflows and outflows of knowledge. 
As consumers' priorities and preferences change over time, businesses must adapt their marketing mix to suit the evolving needs. For example, environmentally conscious individuals are attracted to brands that announce a shift to sustainable packaging. During an economic downturn, customers spend less, so businesses must focus on lower prices and greater convenience.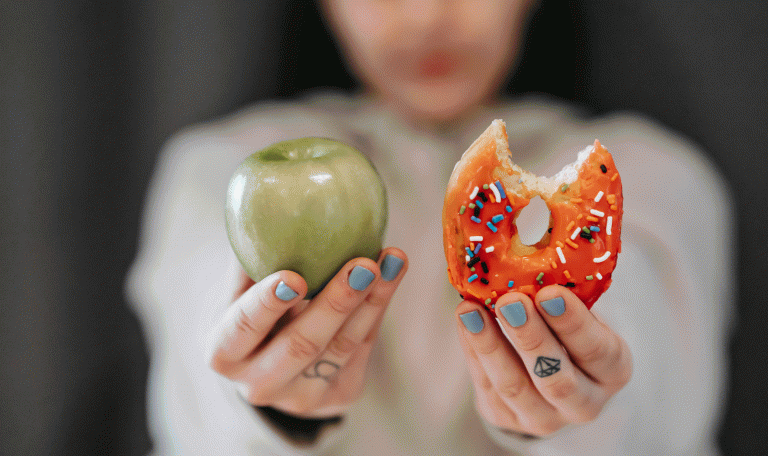 Use Your Brand Assets to Increase Effectiveness 
Brand assets are the distinguishing characteristics of a company — i.e., the tangible and intangible things that make it stand out from the crowd. This is one of the top marketing tips to employ. Assets provide marketers with the resources that facilitate finding leads and closing deals. If the team cannot leverage these elements during a campaign, its potential is limited. 
The category includes a variety of elements from the tagline and USP to the logo, visuals, packaging, and ads. According to the Ehrenberg-Bass Institute of Marketing Science, all of these things contribute to the brand identity if they are both unique and well-known.
First, the element must be automatically associated with your brand in the minds of the users. For example, consider the Nike "swoosh" symbol or the McDonald's golden arches. An asset cannot be confused with your competitor's identity. 
Secondly, the elements must be recognizable as a representation of the brand. They must reinforce the core values of your company and convey the benefits of using your products or services to the audience.
Not sure what your assets are? List your existing and previously used brand elements, along with any suggestions for the future. Survey your target audience to see how many customers associate a specific element with your brand, and how quickly they make this association. 
This will reveal the prominence of each component. Based on this research, you can create the Distinctive Asset Grid developed by Research Professor Jenni Romaniuk. You will see which elements should be avoided or tested, which of them can replace your brand name in ads, and which require further development. 
Genuine Generosity is Highly Effective
Generosity improves the brand image, making companies more attractive for consumers. According to Forbes, volunteer grant programs are used by such giants as Apple and Google. Many businesses offer paid time off for employees who volunteer at nonprofits, which boosts morale and loyalty. Meanwhile, engagement in sponsorships and product donations boosts sales. 
Such opportunities are plentiful. Businesses can support educational institutions, community organizations, and special events. When consumers see a brand's logo displayed on the stadium or bulletin, this creates an instant association between the business and generosity. Participation in charitable auctions shows that your company has a heart. 
Generosity is increasingly reflected in marketing, and the benefits are two-fold. On the one hand, millions of dollars are raised for charity. On the other hand, brands see a rise in sales. Cause-related marketing, when a brand partners up with a charity to tackle social or environmental issues, builds business value. The collaboration of for-profit and nonprofit entities is powerful. 
The year 2020 was pivotal, as it exposed multiple social injustices and highlighted the role of brands in fighting the issues that governments failed to resolve. Americans gave a record $471 billion to charity. Some of the most efficient marketing campaigns were based on social causes, such as Black on Depop or Real Change by Persil. 
Soon after the outbreak, brands got to work helping consumers adapt to the changes. Many of them launched ads with phrases like "we're here for you", "times like these" and "togetherness". Ads showing how your company helps can drive bigger long-term equity gains in comparison with ads that offer hope or encourage good behavior.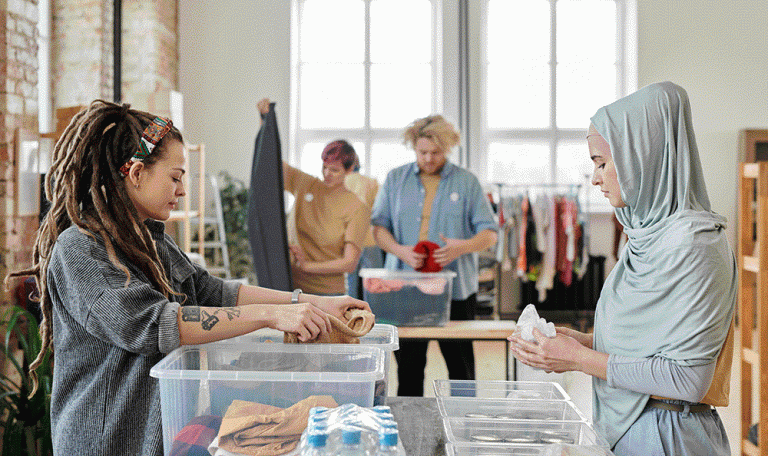 Your Brand Should Stand Behind Great Values
Our list of post-pandemic tips would not be complete without generosity. Stressing the benefits of your products or services is not enough to make them memorable. In fact, the vast majority of consumers (80%!) forget branded content in just three days. To leave a lasting impression on the audience, your content must resonate with their own values.
Brand awareness is hard to quantify, so here is a simple test. Are you sure that your brand's messages, visuals, and strategies communicate its core values in a consistent manner? Do you even have a clear-cut set of values? If not, most of the users you have reached have already forgotten about your company's existence.
Core values are the beliefs the brand stands for. They are a compass guiding decision-making and the entire brand story. Values are constant reminders of what truly matters for your business and the people it serves, and they help executives make the right decisions in turbulent times. Any choices a company makes must be aligned with its overarching vision.
Brand values determine customer perception and choices, as consumers tend to support companies whose values they share. According to Harvard professor Gerald Zaltman, 95% of buying choices are triggered by the unconscious, where values operate. The same works for employees, as values are crucial for engagement. 
Today, when consumer trust is lower than ever, values are critical for maintaining authenticity, as they let you connect to the audience on a deeper level. Finally, the right values will help you grow a brand you are passionate about and proud of.