Product videos and overlays are highly effective creative formats. Paired with personalized advertising, results can be phenomenal. The high costs of video production and motion design  complicates their use in Facebook advertising. Creating overlays may be challenging for a wide range of products. 
Well, that ends today. 
Aitarget takes the hassle out of creation of personalized videos and overlays at scale. You can get started even with pictures from your existing product feed. 
Just think of enriching product pictures with valuable data or image and carousel ads in a few clicks. 
Imagine having videos generated for any product in your feed with information about prices, discounts, or user reviews. 
Picture having your creatives tested and automatically improved to increase their performance by our closed-loop machine learning algorithm. 
You can even integrate data from third-party sources into your creative ads. This increases the relevance of the ads to your custom or lookalike audiences. 
Customer case 
Aitarget's video tool was instrumental in generating videos that incorporated daily-updated data on pollution levels in various cities for a Philips campaign where the objective was to increase the sales of air purifiers. 
There was added complexity as videos targeted different geographic locations and were only shown if pollution levels exceeded safe levels. Aitarget dynamically updated the creatives, ensuring that the audience saw the most up-to-date data. This generated demand for the product. The result was an increase in sales. 
That's just a snapshot of what you can achieve with personalization made possible by Aitarget. 
It doesn't end there. 
You can even automate certain aspects of your campaign management. 
Overview of Facebook Ads
Facebook constantly develops new ways for advertisers to reach the right audience while optimizing their ad spend. One of the key innovations has been dynamic Facebook ads. 
Previously, businesses with a large range of products faced the challenge of manually creating ads for items in their product feed. Facebook's dynamic ads can now generate ads from the advertiser's catalog and show these ads to suitable audiences based on their interests or behaviors.
There are two main targeting options when advertising on Facebook—reaching broad audiences who may have shown interest in similar products but have never visited your website. The second more detailed approach involves going after people who have previously interacted with your service. 
Retargeting has been enhanced through Facebook pixels, where you can add code snippets to your site to track Facebook users through various stages of the buyer's journey. Custom audiences are then created from the data gathered from content views, abandoned carts, searches, etc. 
What makes dynamic ads possible? They are based on pre-made or custom templates. Facebook then determines the most optimum products to show customers and fill the templates with product data. 
Advertisers now can create product sets from their catalog. The sets feature products that share certain characteristics, such as certain price ranges. 
The Dynamic Creative Tool has allowed advertisers to find the best performing creative ad formats. In essence, you can upload different variations of ad components such as videos, images, or text. Dynamic Creative then tests to find the best performing variations that resonate most with the target audience.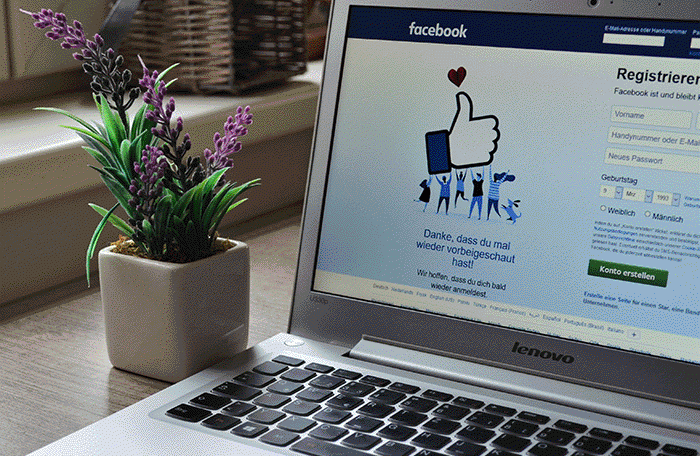 Common challenges with creative Facebook advertising
Native dynamic ads are only available for carousel, single image, and collection Facebook ad formats. You miss out on the ability to create dynamic videos for retargeting or creating brand awareness. 
One workaround may involve creating video ads manually following broad categories such as the best-selling products. It may be time-intensive and expensive. 
Another option is to use native dynamic carousels to promote product sets. But static images are not  as engaging as video content when marketing on Facebook. 
Aitarget's internal testing on a campaign featuring Madrobots showed that use of videos for product suggestion improves the performance of dynamic ad carousels, often increasing ROAS while minimizing CPP. 
Facebook's dynamic ads also have other limitations. For instance, you can't delete a product set used in an ad campaign, and Facebook advertises against editing it. If your ads need to be constantly updated with new information, you need to do this manually. Facebook's Dynamic Creative offers limited testing capabilities, as you can run through scenarios involving about 10 images, 5 CTAs, and 5 text descriptions at a time. 
Why Aitarget Is Best for Work with Your Product Feed
The first obvious advantage you'll enjoy with Aitarget tools for Facebook advertising is the ease of creating videos. You only need to come up with one custom on-brand video template. It's applied for individual products or product sets. The videos may leverage data variables that are constantly updated, for instance, traffic information, weather, flight data, new pricing details, etc. If there is a change with the variables, new videos are generated.
Aitarget takes on the role of uploading your creatives to Ads manager, meaning that will save  you much time. We have also built on the capabilities of Facebook's native Creative Tools, allowing you greater customization over your creatives' appearance. 
Product feed images may require tweaking to look great in pre-made templates. Aitarget's use of computer vision algorithms ensures that your product photos appear correctly in your custom templates. They may be scaled or centered. 
You can access more feed management and enhancement options with Aitarget and work directly with our team of experts to come up with custom tools and implementations that are not possible with what Facebook natively offers. 
Creating nice-looking overlays and personalized videos is only part of the equation. Aitarget supports campaign automation. Leverage our closed-loop machine learning algorithm that works under the hood to perform multivariate testing to determine the most effective creatives. Our AI control center can also perform iterative improvements to increase the impact of the best-performing creatives. The gradual improvements build on what worked in the past. 
Boost Your Marketing with Facebook Advertising Automation
Campaign management may be tedious and often requires repeatable tasks. Aitarget takes campaign automation to a new level. Automation eliminates the number of tasks a marketing manager has to perform, reducing the demand for additional media buyers, and allows campaigns to scale infinitely. 
You can set up custom rules to monitor the results of marketing campaigns and the actions to be taken. For instance, you may adopt ROAS-based rules to keep track of and respond to the performance of the ad campaign. 
Our tool kit allows you to implement different automation strategies, including tunnel, weighted average, and funnel strategies.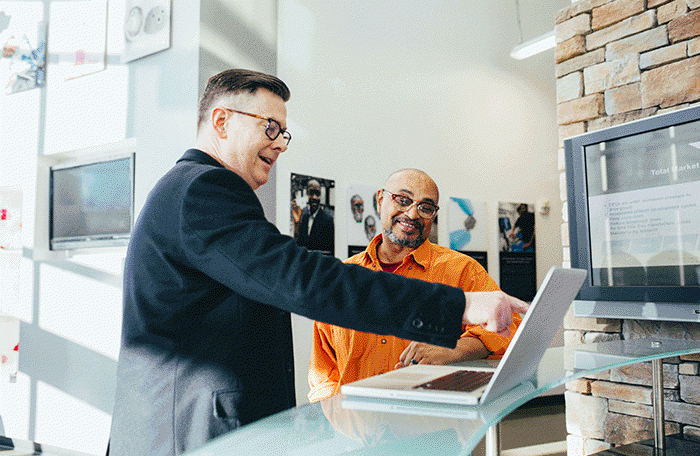 What We Offer
On Aitarget, you can access a wide range of tools that will make it effortless to create overlays and scalable personalized videos. New clients receive a detailed consultation with our team to understand the full capabilities of the platform. What's more, we can create custom solutions to fit into different advertising workflows. Some of our top solutions include:
Data-infused overlays
Elevate your product feed images by adding first and third-party data to create more relevant ads. 
Feed-based videos
Bring your product feed imagery to life by generating videos from branded templates. The videos can be at any length and format. They can even incorporate data from third-party sources. Videos may be automatically updated and uploaded as the variables change. 
Custom product sets 
We focus on exposing more of your products to your consumers in a meaningful, targeted way. 
Multi-image product ads 
Enhance single image ads to incorporate views of the product from different angles. 
Circular ads 
Create hyper-geo targeted ads complete with localized pricing, messaging, and store details like an enriched location map. 
Iterative creative improvement 
Our closed-loop ML solution creates a feedback loop to enhance ads with visual testing. Deliver ads people want to see and improve your ROAS. 
Product image enhancement with AI 
Reduce the hassle of working with product images. Enhance them through our computer vision algorithms. 
Advanced image editor 
We have extended the capabilities of Facebook's native creative editor to bring you a new set of tools for better customization.
Intuitive dashboard
You get a dashboard that allows you to manage and track the performance of your campaigns. See vital stats at a glance, including impressions, CPM, CTR, number of unique visitors, etc. You get access to reporting features allowing you to share relevant insights with your team quickly. 
Benefits
Create scalable, dynamic videos based on data collected from your product feed in minutes 

Incorporate your brand assets in your

Facebook ads 

Take advantage of any data source to personalize your videos 

Drive better conversions with the best performing creatives

Stop non-performing ads 

Create reusable and scalable templates 

Automate your campaigns and reduce the need to hire new media buyers

Save costs and optimize for speed

Accelerated Performance
Supercharge your Facebook advertising and accelerate performance by leveraging the unique capabilities of Aitarget tools to create personalized videos and overlays. Our AI algorithm will test out the best performing combinations and offer enhancement opportunities to help you meet your KPI goals. You'll receive expert support when configuring your product catalog to serve as the basis of your dynamic ads. Try our smart strategies to optimize your bidding, ad budget, and performance. 
During this process, you'll be in touch with our team to build automated campaigns that execute 24/7 reliably and confidently. Building the automation templates is highly visual, and the tool supports a wide range of multiple actions. You can even tailor the automation schedule. 
If you don't need Altarget's mass video generator, we can still help automate your campaign management. We effectively did this with Two Dots. The brand wanted to scale its advertisements to new geographic locations while actively receiving signals that would allow them to respond promptly to developing situations.