The modern consumer is not interested in white papers — users prefer engaging content that entertains and brings value at the same time. Every day, 1 billion videos are watched on YouTube, and over 4 billion images are liked on Instagram. Video is projected to account for 82% of all online traffic by 2022. Content marketing is evolving to keep up with technological preferences. This industry is going through a major shift that has brought visual content into the spotlight. 
This is more than another marketing strategy. High-quality visual content is an art. It involves the use of different types of media — images, videos, GIFs, and others — to engage with the target audience. Visuals are widely used for promotion on social networks, and they can also maximize the results of SEO campaigns. Did you know that an infographic or video can boost your position in organic search?
Without a visual content marketing strategy, your business is like a ship without sails. At the same time, visual trends come and go quickly, while new platforms and opportunities emerge. We have looked at how successful brands let their photos, videos, and graphics do the talking to come up with the best tips and inspiring examples for 2021.
The Role of Good Visual Content in Advertising
Powerful visual ads convey compelling messages that speak volumes — sometimes, without a single word. They create memorable experiences that help brands reach different goals, from gaining leads to boosting brand awareness. There are three main reasons to integrate visuals into your advertising strategy.
Visual information has always been more popular and engaging than text.

It is an effective way to attract and retain the attention of your audience.

The consumer will remember more information in comparison with static images and text.
Visuals do not only make the textual content more memorable, readable, and adjustable. They help businesses stand out in the wildly competitive digital space, attract new customers and outshine the competition. You cannot afford to ignore the impact of visual ads in 2021. 
Best Practices and Recommendations to Create Visual Content for Advertising
 
All photos, videos, and graphics must be aligned with the requirements of the platform and the basic principles of design. Aitarget helps businesses create flawless ads to put their vision on display across social media. Facebook, Instagram, and Snapchat all have their unique standards, but the fundamentals do not change: 
Alignment of Visuals with Overall Strategy
Visual storytelling must tie in with the rest of your marketing efforts. Focus on consistency and have a clear plan. Masters of visual content create an unquenchable thirst for their products. Consider:
what you want to achieve

content preferences of the target audience

the problems your product/service solves

if your brand voice is consistent and communicates target values

what makes your brand and offers unique

relevant ad performance metrics
The Rules of Design
Well-designed ads do not just draw the eye — they drive the conversation forward. You cannot create them without the know-how, but there are shortcuts — for instance, the Aitarget eCommerce tool generates ads from product catalogs in under 45 seconds. Discover the essentials of design that you can easily master with solutions from Aitarget:
Include sufficient white space between the elements to give them breathing room. If an image does not add to the visual conversation, remove it. Make sure the ad is clearly structured. 

Choose colors that correlate to your brand's color palette and work well together on mobile and desktop screens. Start with a base color and add complimentary colors — you can use an online color-wheel tool to find them.

Make sure the compression and size are correct to ensure speedy delivery. Consumers are impatient, so they click the back button on slow-loading content. 

Choose the right spacing and style of font. Otherwise, your ad may be incomprehensible or confusing. Highly stylized fonts should be reserved for large headers, while the bulk of your ad copy should be simple. 
Why Do You Need to Create Interactive Ads for Your Brand? 
Consumer preferences are ever-evolving, so conventional methods like static ads are obsolete. Your marketing team must keep up with the changes in behavioral patterns. Whatever your goal is, be it drawing more awareness or boosting conversions and sales, interactive ads are the optimal choice. 
Visual content can tell an engaging story, which is crucial for capturing the attention of the modern consumer. Brands that also use personalization achieve the best results. Such content retains attention better than generic messages. The Aitarget Video Tool for Facebook helps companies maximize Return on Ad Spend through hyper-personalization.
The more you personalize, the more users pay attention. The longer they interact with your brand, the more likely they are to make a purchase. Here are a few impressive figures from the MAGNA report. Interactive ads may:
increase user attention by 47%

increase the time spent with the customers by 300%

make people 35% likely to interact with your brand and remember it.
Visual ads are effective for any target audience. As the researchers concluded, the figures were consistent for all gender and age demographics, as well as industry verticals. Without exaggeration, visual advertising is a unique opportunity for all businesses. 
Types of Interactive Ads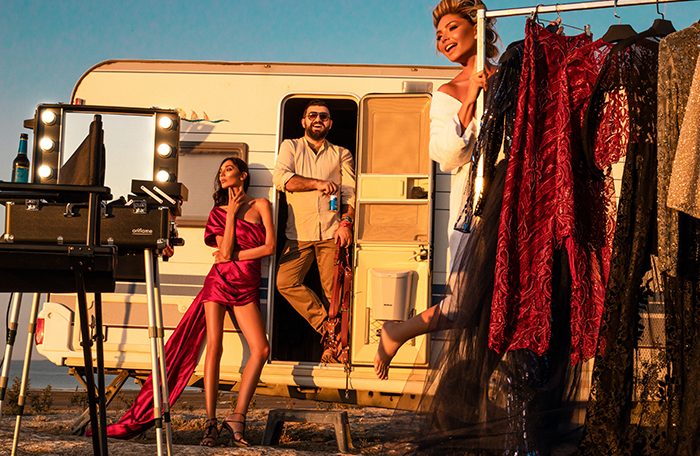 All ads must be consistent with the brand's overall messaging. For example, you may ask the audience for design ideas or promote a new product in an interactive way. Here are three key formats for 2021. 
Video Poll Ads
Brands launch video polls to engage customers and discover their preferences. The results may then be used to optimize the marketing strategy. This is a great way to build ongoing dialogue. There are three models: Poll only, Poll + Watch & Browse, and Poll + Watch & Install. According to Facebook, when users see polls in their feed, it results in higher brand awareness and conversions in comparison with video ads. 
Playable Ads
A simple HTML5-based game experience may drive consumers from awareness to purchase faster. The user can start playing immediately without downloads, so businesses can get their undivided attention. What's more, as the interaction time is longer, these ads are great for forging and reinforcing your relationship with the audience. 
Playable ads can drive sales, downloads, brand awareness, conversations, and more. The potential is only limited by your imagination. Giants like Uber, Amazon, and McDonald's have all embraced playable ads.
Augmented Reality Ads
AR lets you create a memorable and emotional experience by letting customers become part of the ad. This takes interaction to a whole new level, bringing products closer to the consumer. Brands may use animations, face filters, or other tools to help potential customers try on their products. 
One popular example is the IKEA Place app, which overlays furniture on a photo of a room. The user may even move the items around and view them from different perspectives. Meanwhile, the Sephora Virtual Artist lets users try on different makeup products without physically applying them.
How to Create Visual Content That's Worth a Thousand Shares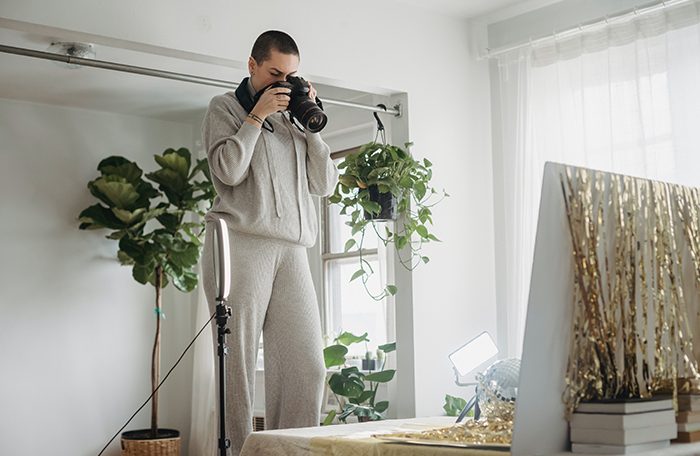 To create shareable content, you need an in-depth understanding of the target audience. What needs and values do these consumers have? Here are some of the practices that help brands boost trust and encourage dissemination. 
1. Visual Hierarchy
Every element of the ad must complement the others, and they should form a clear structure. For example, titles, slogans, striking images, and CTAs must all be prominent. Hierarchy leads the user to look at specific elements in a specific order. This guarantees they do not miss the message you want to convey. They can grasp the entire content more easily and decide whether to share it or not. 
2. Evoke Emotions
Humans remember emotionally charged experiences the best. Create ads that spark positive emotions and conversation. Tug on the user's heartstrings, so your ad will not be easily forgotten. Empathy-driven content shows that your brand can understand and relate to the feelings of its audience. You can find customer stories on social media and bring them to life through visuals.
3. Encourage Sharing
Every ad must include a CTA to be effective. Tell the users what you want them to do. Is it to follow you, share your content, or browse the latest bargains? Encourage dissemination with 1-2 short phrases. Simple encouragement can go a long way. 
4. User-Generated Content
Leverage social proof by asking customers to submit their own content. Humans tend to trust peers more than product shots and promo pitches. For instance, SupplyHouse.com asked Facebook fans to film themselves talking about their trade as part of the Trades Built on Pride campaign. 
5. Repurpose Insights
Adapt your most popular content into compelling visuals, such as infographics or checklists. This makes valuable data-driven information more shareable. Aesthetically pleasing infographics may be turned into snackable bites for social media. 
Visual Content Marketing Is Fast and Easy to Consume 
In 2014, an MIT study showed that it takes the human brain 13 milliseconds to process an image. However, this was the shortest measurable unit researchers could apply. Our brains may be capable of processing visual information even faster. Images are perceived and understood instantly — 60,000 times more quickly than text! 
Most of the information (90%!) received by our brain is visual. Our eyes can process a stunning number of images per hour — 36,000! It takes a fraction of a second to feel the sense of a visual scene (0.1). This means such stimulants trigger faster reactions that are also stronger. Visual ads that evoke surprise, confusion, or other emotions are more effective, as the combined impact is more likely to be remembered. 
Finally, visual ads stimulate engagement, as an image is worth a thousand words, and stories have a strong effect on everyone. Marketing professionals develop stories that are captivating, emotional, and connected to the objectives of the campaign. The user 'gets' an image immediately, so why not put that speed to work in your favor?
General Visual Content Statistics
As brands are looking for fresh ways to communicate with their audience more efficiently, visual ads are increasingly popular. According to HubSpot, 70% of businesses invest in content marketing strategies that may include visual content. Here are the key statistical insights.
Video is the primary type of content marketing media. 

25% of marketers are investing in content marketing that promotes products.

Over a fifth of marketers invest in branded storytelling.

Professionals devote the most time to content creation for Facebook and their company website.

One in four marketers

finds design and visual content to be the most challenging part.

49%

of professionals consider visual marketing very important to their strategy, 22% regard it as important, while 19% consider it to be the cornerstone of their strategy. 

Almost half

of the marketers share visual content primarily on websites and blogs, while social media channels come second.

Most people

remember just 10%

of the information they heard three days ago. This share grows to 65% if the same information is paired with a relevant image.

Adoption pays off — 87% of marketers say that videos

have boosted traffic to their sites

. 
It is hardly surprising that the majority of marketing professionals surveyed by Venngage (63%) believe that over 60% of brands will rely heavily on visuals in 2021 and 2022. Clearly, visual content is a crucial strategic component, and we hope this guide has inspired you to show off your brand's personality! If you need help, try automatic tools by Aitarget that bring leads and conversions on Facebook, Instagram,Snapchat, and Tik Tok
FAQ
Can you create visual content marketing if you're not a designer?
Yes! Some designers are born with an aesthetic vision, others are just good learners. Have you heard that creativity can be taught? The design has rules, and those who apply them diligently eventually become proficient. Gradually, these principles become ingrained in their perception. The more you practice, the better you get! There is also a shortcut — Aitarget tools let nonprofessionals create powerful ads easily. 
Is Visual Content Important for Better Results of Advertising?
It is absolutely crucial. As there is so much content online, most users skim-read their feeds. Old methods do not work, as brands need content that captivates in a second. Visuals are unbeatable — these types of information engage and retain attention better than text, and they are also more memorable.